GameStop's Black Friday deals are starting even earlier this year as the gaming retail giant is opening its doors on Thanksgiving.
This is a major change of course for GameStop, which has in recent years remained closed on Thanksgiving. But this year, GameStop says it's responding to store associate and customer requests (and, likely, the competition), and will be open for a "limited time" on November 23, 2017, one day before the Black Friday date of November 24. 
GameStop's decision speaks to just how big of a shopping event the week of Black Friday has become, with many customers opting to hit stores earlier than Black Friday itself. This year, many folks will finish their turkey and mashed potatoes, then head to GameStop to get the best deals on products like the Xbox One X, Nintendo Switch, PS4 Pro and SNES Classic early.
We don't yet know the official GameStop Black Friday hours, but we're keeping our eye out for just that information, as well as the highly-anticipated GameStop Black Friday ad, which usually leaks in mid-November. 
If you don't plan to head to brick-and-mortar GameStop stores on Thanksgiving or Black Friday 2017, you'll still find plenty of price cuts on the GameStop Black Friday Sale web page. Though no items are posted here yet, this will be where you'll find all of the GameStop Black Friday online deals. 
So, are you ready to see what sales GameStop is likely planning for the biggest shopping day of the year? Want to know what products you can save on right now? Keep reading.
GameStop Black Friday deals quick links
GameStop Black Friday ad leaks
There are currently no GameStop Black Friday ad leaks to be found, however, we'll update this page as soon as those become available.
Last year, the GameStop Black Friday ad flyer leaked two weeks before Black Friday, giving shoppers a complete look at all the console, game and accessory sales way ahead of time. There's a good chance the GameStop Black Friday 2017 catalog will be out well in advance of Black Friday this year.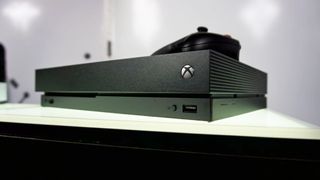 GameStop deals before Black Friday
It may not be Black Friday yet, but GameStop sales run every day of the week, every week of the year. 
There are two places you can go to find the latest deals: the GameStop Weekly Ad page and the GameStop Deals page. Both let you in on the latest GameStop deals, whether valid for a week or only one day. The trick is to check both pages regularly as the discounts on consoles, games and other swag won't last forever.
Here are some of the top savings GameStop is offering right now. 
Xbox One 500GB pre-owned with six-month Xbox Live Gold Membership for $229.99 (regularly $259.99) GameStop is a purveyor of pre-owned gaming machines, which are backed by a guarantee to work and a 7-day money back guarantee. Considering this console retails for $299.99 elsewhere, you're getting a good bargain for a refurbished Xbox One, plus a six-month membership to Xbox Live Gold.
Madden NFL 15 pre-owned for $0.99 (was $2.99) A game for under a buck? That's a no-brainer buy. Considering Madden NFL 15 retails new for $17.97, you're getting a ridiculously good deal by going the pre-owned route on this perennially popular sports title.
Destiny pre-owned for $2.99 (regularly $4.99) Score the original Destiny game for PS4 at not only half off its regular price, but a whopping $16.78 less than the cost of a new game. 
Metal Gear Solid V: The Phantom Pain pre-owned for $14.99 (regularly $17.99) This edition in the classic Konami series can be yours for $3 less than its usual price, and $5 less than if you bought it new.
Expected GameStop Black Friday deals
GameStop's Black Friday sales will focus on the big three consoles: the Xbox One X, PS4 and Nintendo Switch. The SNES Classic, too, will be a hot-ticket item at GameStop this year.
Not only are we anticipating major price drops on the game machines themselves, but also tantalizing bundles and savings on standalone games that will make any shopper (and their wallet) smile. 
Also look out for deals on VR headsets and older consoles and handhelds, like the Wii U, PS3 and Nintendo 3DS. Nostalgia can make a really nice gift.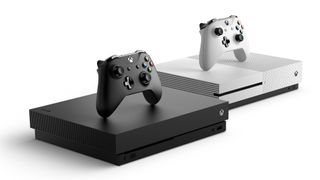 Xbox One X GameStop Black Friday deals: Calling it now: the Xbox One X will be one of 2017's hottest holiday gifts. And with the Xbox One X release date happening on November 7, we expect Microsoft and retailers like GameStop to offer sizeable discounts and must-buy Xbox One X bundles by the time Black Friday rolls around. You know, to keep the excitement going. Also look for the older Xbox One S and standard Xbox One to get clearing-house prices. 


PS4 GameStop Black Friday deals: In order to compete with its rival, the Xbox One X, Sony's system should see big price cuts on Black Friday 2017. GameStop will no doubt be right there to offer shoppers the deepest PlayStation discounts it can. PS4 bundles tend to be Sony's go-to strategy over Black Friday, and it's with these that you'll really save.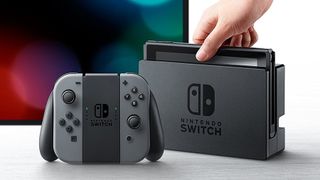 Nintendo Switch GameStop Black Friday deals: Not only will the Nintendo Switch likely have its price slashed at GameStop this Black Friday, but with Super Mario Odyssey releasing on October 27, we should see a discounted bundle that includes the game with the console/handheld hybrid come late November. Overall, Black Friday 2017 is a chance for Switch to make a statement, and Nintendo would be wise to seize the moment with sales.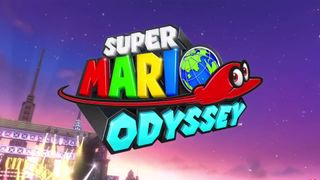 Game deals for Black Friday at GameStop: By now you probably get the picture that GameStop is all about deeply discounted games, including pre-owned titles at dollar-store prices. Black Friday will be the opportune time to buy games like FIFA 18 and Super Mario Odyssey as stocking stuffers and to flush out your own collection without spending a fortune.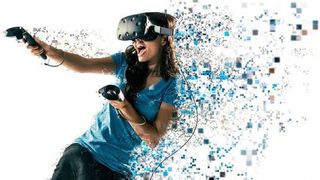 VR and accessory GameStop Black Friday deals: Last but certainly not least, sales and bundles for the Sony PlayStation VR, HTC Vive and Samsung Gear VR headsets are likely to be on offer at GameStop, especially considering Oculus Rift has permanently lowered its price to just $399.99. You'll also find more accessory savings than you know what to do with, if last year's sales on headsets, controllers and chairs are anything to go buy.
More GameStop Black Friday deals to come
With GameStop opening its retail stores on Thanksgiving, the gaming kingpin will essentially have four full days of Black Friday deals. Of course, this is all before Cyber Monday, which will have its own set of mega sales on offer.
We're likely just a few weeks away from the GameStop Black Friday ad making itself public. Armed with that info, you'll be able to get your Black Friday shopping game plan in order. There will always be unanticipated surprise sales, however, and for those, we suggest you stick with TechRadar as we'll bring you all the deals as we uncover them.