Best Boxing Day deals by category
The Boxing Day sales have started early and there are already plenty of opportunities to bag a great deal. We've seen retailers putting fresh deals live for the last few days and have continued to highlight the best ones. We'll be updating this page throughout Christmas and Boxing Day to make sure you don't miss out.
This might be for something you've been waiting for a stunning price on for months, or maybe something you'd been keeping your fingers crossed you'd be getting for Christmas.
And hey, just because you didn't find the right price on Black Friday, doesn't mean you won't have better luck this time. As for the 'January sales', we're seeing fewer ace deals in those each year nowadays as retailers focus on November and December for their best deals. So, if you see a bargain that looks right for you, it might be time to treat yourself while you still have a chance.
When do the Boxing Day sales start?
Not a silly question at all. We actually see loads of retailers push the button (probably with gravy on their fingers) at some point on Christmas Day (update: look like we called that one as the sales are live now!). We'll be watching all of the usual suspects like a hawk throughout the Christmas break and will bring you the deals when they go live, even if they go live sooner than expected.
We're expecting retailers to really get going with the deals by early evening on Christmas Day. So you might want to delay that post-dinner snooze until you've taken a peek. We've rounded up the early bargains below our extensive list of retailers.
Boxing Day sales retailer quick links
Who's having a Boxing Day sale?
If last year was anything to go by, all the big stores will be getting stuck in. With so many keen shoppers going online over the Christmas period in recent years, it's just too good a chance for them to finish 2017 off with some extra money in the bank. Let's take a look at the big hitters below and at what to expect.
The Amazon Boxing Day sale is a great place to start. Amazon will be discounting a huge range of items and we usually get a sneak peek before they go live, so we'll be able to prepare a curated list of the best ones. Because you shouldn't have to make your way through the chaff when you're supposed to be on a break. At the very least we expect some potential discounts on key Amazon devices like Kindles or Fire TV Sticks.
View today's deals: Amazon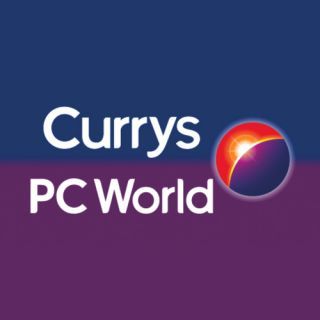 Currys and PC World are one and the same now. We'll just call them Currys though to keep things simple. Expect Currys to go big on discounted TVs, laptops, gaming consoles, Dyson cordless vacuum cleaners, Fitbits, Dashcams, cameras, kitchen electricals and more.
View today's deals: Currys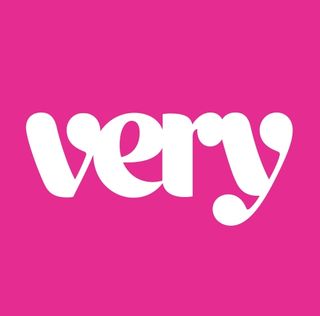 Very.co.uk has been on the rise for a while now and we saw a fantastic selection of deals from the pink loving online store on Black Friday. Super PS4 deals and Xbox One X bundles took center stage for us, but there were some great laptop and TV deals too. Very will be a prime candidate for discounts on clothing and health & beauty products too.
View today's deals: Very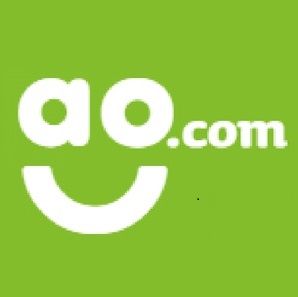 AO is another store on the up and it's been a regular visitor on our selection of cheap TV deals all year round. While we also expect them to have a few laptops on offer, AO really specialise in home electrics. So if you're after a new fridge, freezer, washing machine, kettle, microwave and the like AO.com will have something for you.
View today's deals: AO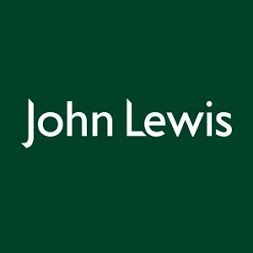 John Lewis doesn't really like sales, but it does like to nab customers from other retailers by offering a price match service. Why bother with the faff? Because John Lewis offers a two year guarantee on a huge selection of items at no extra charge, which is great for peace of mind when buying electrical items. Despite its disdain for sales, we saw JL unleash some sweet TV and gaming deals on Black Friday and we're expecting them to get involved again. Note: John Lewis high street stores will actually be closed on Boxing Day itself if you were thinking of heading down in person. You dinosaur.
View today's deals: John Lewis
Tesco has a few Boxing Day and Black Friday sales under its belt now and actually competes throughout the year on loads of our favourite tech items. Expect deals on laptops, TVs, consoles and so on. If Amazon start to discount any of its Kindles or Echo devices, you can guarantee that Tesco won't be far behind with a pricematch, which is great if you're collecting Clubcard points.
View today's deals: Tesco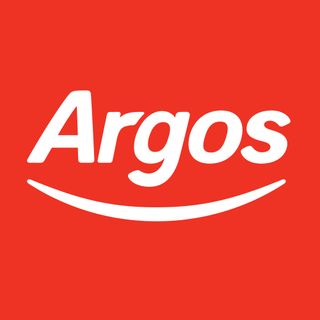 Argos is one of those retailers who always seem to be having a sale on, so expect it to make a bit of a song and dance come December 26th. Annoyingly, much of its stock is region-based, but you can check stock by entering your postcode to check before going through the checkout process. Discounted prices on laptops, TVs, toys and console bundles are usually strong and well worth a look.
View today's deals: Argos
Game.co.uk is very hit and miss, but it had some excellent offers around Black Friday for console and PlayStation VR bundles. So if you missed out earlier this year, this could be a great chance to get a new PS4 or Xbox with a few games. We'll highlight any ace software deals we find too and frankly ignore the waves of shoddy discounts that'll be around too. Wolfenstein 2 for £19.99 was one of the better deals we saw on Black Friday – we'll take Assassin's Creed: Origins for that price on Boxing Day thank you very much, Game. Yeah?
View today's deals: Game
CDKeys.com is one of the cheapest places on the net for PC games all year round and offer fantastic prices followed by instant delivery of the code, with major platforms like Steam, uPlay, Origins and Battlenet supported. It's not all about the PC crowd though as CDKeys have some of the best deals going on PS Plus and Xbox Live Gold memberships too. Expect discounts on the lot come boxing Day.
View today's deals: CDKeys
The Zavvi Boxing Day sales are usually worth a look, especially for film and TV fans. Zavvi has a huge range of exclusive steelbook editions of movies old and new too. Console bundles are a bit hit and miss, but they had a couple of decent ones on Black Friday. Pop culture merchandise is a big seller there too.
View today's deals: Zavvi
Mobiles.co.uk is taking advantage of the growing trend to buy and upgrade phone contracts online rather than on the highstreet. This site offered the very best mobile phone deals back on Black Friday so you can expect more of the same from this trusted mobile phone seller. We'll pick out what we think are the best offers and post them on this page so you can see what's worth buying and what's not.
View today's deals: Mobiles.co.uk
Carphone Warehouse is an established highstreet retailer and is also one of the best online retailers now. We'll pick out the best mobile phone deals, whether they're standalone smartphones, contract phones, voucher codes or whatever else looks like a great mobile deal to us.
View today's deals: Carphone Warehouse
TV and video deals
Sony Bravia KD65XE8596 65″ Smart 4K Ultra HD HDR LED TV | £1299 | Currys
Fancy an Ultra HD TV with all the HDR goodness you could want? Then this Sony Bravia could well be for you. Yes, you are still paying over £1,000 but there's £300 off of the price and we can't find it cheaper anywhere else at the moment.View Deal
Samsung UE65MU7070 65″ Smart 4K Ultra HD HDR LED TV | £1299  | Currys
It looks like £1,299 is the go-to price at the moment for a top-spec Ultra HD TV. This one has £300 knocked off the price and has all the smarts you need, including HDR. We haven't found a better price for this telly yet.View Deal
LG OLED65C7V 65″ Smart 4K HDR OLED TV| £2499 | Currys
This is a good deal for the exclusive TV for Curry's – you'll find the B7 elsewhere, which uses the same panel, but this option is a tiny bit more advanced. Worth checking out the 55-inch option for a thousand pounds less, though.View Deal
LG 55SJ810V 55″ Smart 4K Ultra HD HDR LED TV| £749 | Currys
Want a cheaper 4K TV, but like the idea of having a massive 55 inches in your living room? This LCD set will do just that – this is going to be the thing that overpowers your living room and causes your non-tech family to wonder WHY you bought such a big TV…View Deal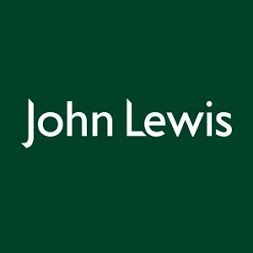 Hisense H50N6800 50-inch 4K Smart TV | Now £549 | John Lewis
Hisense is really making a name for itself right now with some of the best cheap 4K TVs across multiple sizes. This 50-inch TV comes with a sweet 4K picture and Smart TV functions – all viewable in glorious HDR.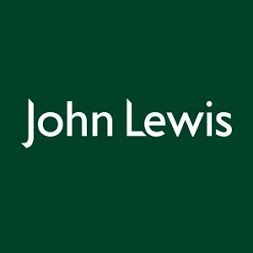 Samsung UE40MU6120 40-inch 4K TV | Now £369 | John Lewis
If you're looking for a cheap 4K TV with HDR from a reputable name then this is a very decent offering from Samsung and now £100 cheaper than usual thanks to the promotion. You're also getting a five-year guarantee.
Panasonic TX-40EX600B | Now £449 | Amazon
This model features a 40-inch 4K screen with HDR, and includes Panasonic's excellent Smart TV OS. A great TV at a cheap price of £449 down from £750.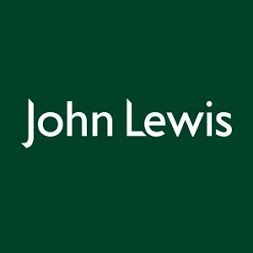 Hisense H50N6800 50-inch 4K Smart TV | Now £549 | John Lewis
Hisense is really making a name for itself right now with some of the best cheap 4K TVs across multiple sizes. This 50-inch TV comes with a sweet 4K picture and Smart TV functions – all viewable in glorious HDR.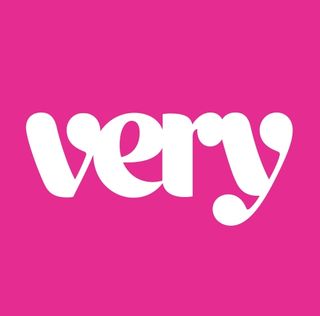 Samsung UE55MU6220 55-inch 4K TV | Now £579 | Very Samsung's mid-range 4K TVs are amongst the best around thanks to their high-quality VA panels and Tizen operating system. This one is reduced from £769.
Hisense H55N5500 55-inch Smart HDR 4K TV | Now £549 | Amazon
It's always great to see great 55-inch 4K TVs going under £550, but it's especially rare to find one with a High Dynamic Range (HDR) display too for such a low price. Well worth a look at just £549 down from £619.
Hisense H60NEC5600UK 60-inch Smart HDR 4K TV | Now £649 | Amazon
An unbelievable price for a 60-inch TV with smart features and a 4K HDR display. You only have to look at the other prices in the size category to see what a huge saving this Hisense TV deal provides.
Hisense H75N6800UK 75-inch HDR 4K TV | Now £1999 | Tesco
How much TV can your home handle? You can knock a giant £300 off this HUGE 75-inch Hisense H75N6800UK 4K HDR TV at Tesco, now down to £1999. 
Gaming deals
PS4 Slim | FIFA 18 | £219.85 @ Amazon
This new Amazon bundle comes with a copy of FIFA 18. So many other FIFA bundles have gone right up in price now since the main sales periods are winding up. But Amazon is holding out with this cheapest FIFA 18 PS4 bundle at just under £220.View Deal
PlayStation VR | GT Sport | PS4 camera | VR Worlds | £299.99 @ Smyths
GT Sport and PlayStation VR are a must for racing fans wanting to really get behind the wheel of the world's best sports cars like never before. This PlayStation VR bundle deal also comes with the camera, which you need to get the PSVR headset working in the first place. You're also getting VR Worlds, a collection of ace VR mini-games.View Deal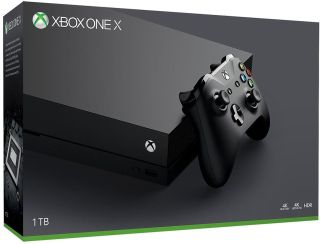 Xbox One X | 5 AAA games | £469.99 @ Tesco
This is the most amount of games we've seen bundled with the new console so far, as you get five excellent games for just £20 on top of the console's RRP. They're surprisingly modern titles too: Wolfenstein 2, Call of Duty: WWII, PlayerUnknown's Battlegrounds,  The Evil Within 2 and Forza Motorsport 7.View Deal
Laptop and Macbook deals
HP 14-inch Intel Pentium £319.99 @ Argos
Here's a value-packed laptop deal available in red, grey or gold and it's one of the best-selling laptop deals on Argos' site right now. Not only is the price cut for this decent machine with an Intel Pentium processor, 4GB RAM and a 128GB SSD, but you also get a subscription to McAfee Internet Security and a carry case.View Deal
HP 14-inch Intel Pentium £369.99 @ Argos
Available in silver, gold or red, this is similar to the other Argos laptop bundle above but comes with a larger 256GB SSD. With 4GB of RAM too, not to mention a subscription to McAfee Internet Security and a carry case you're looking at an excellent deal and a further £40 cheaper than the already decent price yesterday.View Deal
Fusion 5 14.1-inch laptop £149.97 @ Amazon
This super cheap laptop deal packs one hell of a punch for under £150. 4GB with a quad core processor means it'll run much smoother than many other laptops around this price range. It may only have a 64GB hard drive, but that's plenty for work files and healthy amount of tunes and a few movies. And it's got a Full HD screen! An embarrassment of riches for such a low price.View Deal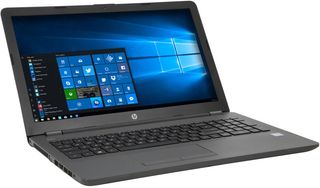 HP 250 G6 £449.99 @ ebuyer  
An i5 processor is more than enough for most users and big savings can be made over i7 laptops. You're still getting 8GB of RAM and a 256GB SSD making this laptop deal one of the best from ebuyer. All in all, a very tidy bundle at just .View Deal
Microsoft Surface Pro 2017 | i5 processor | 128GB | Inc. Type cover | £799 @ Microsoft (save £304)
The i5 processor version of the new Surface Pro is much faster than the cheaper m3 versions and the price typically reflects that. Not today though as Microsoft has knocked a huge £304 off and included a Type Cover. And considering that cover would cost you upwards of £130 usually, it's an astounding deal. This Microsoft Surface Pro deal also includes a free 3-month trial of Adobe Creative Cloud Photography plan and 1TB of cloud storage.View Deal
Lenovo IdeaPad 320s-14IKB 14″ Laptop | Now £299 | Currys
This is the lowest price Currys has ever had on the Lenovo IdeaPad 320s, and we've done some scouting around and it looks like it can't be beat elsewhere. There's a whopping £230 off the original price.View Deal
HP 15-bs158sa 15.6″ Laptop | Now £399 | Currys
This great-value HP laptop has a cool £200 slashed off of the original price. For that you get Windows 10, Intel Core i5-8250U Processor, 4 GB ram and 1 TB HDD storage. We've looked around and this price can't be bettered at the moment.View Deal
Computing deals
WD 8 TB My Book Desktop Hard Drive £176.99 @ Amazon
That's a huge amount of storage and you're saving over £60 on the usual price today. The one caveat being that this runs from a mains plug, so that's something to consider if you've already got loads of things plugged in around your PC or home entertainment setup.View Deal
Headphone and audio deals
Bose Solo 5 TV Soundbar System £188 @ Amazon
Modern TVs are super thin, but that also means they can be a bit on quiet side, so why not add some punch to the audio with a quality soundbar? Bose is amongst the best out there and you can save over £50 with this soundbar deal.View Deal
SAMSUNG HW-K450 2.1 Wireless Sound Bar | £139 | Currys
Everyone should stop listening to their TV through tinny speakers and invest in some proper AV kit. This SAMSUNG HW-K450 2.1 Wireless Sound Bar is a good start and it's got a lovely £160 off of the price!View Deal
Smartphone deals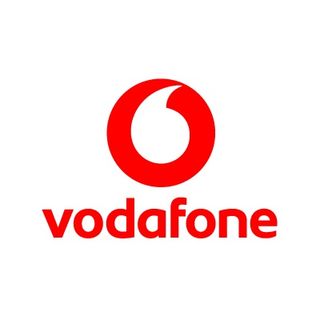 iPhone 8 64GB | £190 upfront (with 10OFF code) | 4GB data | Unlimited calls and texts | £27pm
This If you simply want the cheapest iPhone 8 tariff out there (and frankly who can blame you) then our voucher code with Mobiles.co.uk is the way to do it. Be sure to enter the code 10OFF to knock £10 off the price and then revel in the those ridiculous £27 monthly payments! It's the cheapest iPhone 8 deal out there. Total cost over 24 months is £838 
View this iPhone 8 deal at Mobiles.co.uk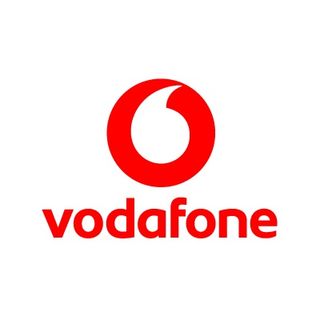 iPhone X 64GB | £99 upfront | Unlimited calls and texts | 4GB data | £50pm
Fonehouse just took the iPhone X market by storm with this lowest ever price – and it's EXCLUSIVE to TechRadar readers. You get 4GB of data per month and unlimited calls and texts. £50 tariffs are few and far between, especially when you're paying less than £100 at the outset. No iPhone X deal can better this one for value right now. Total cost over 24 months is £1299
Buy this iPhone X deal from Fonehouse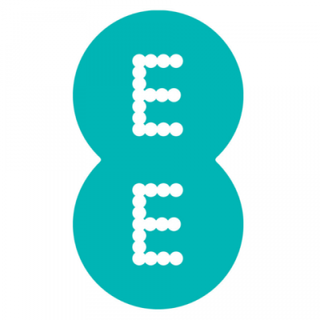 Samsung Galaxy Note 8 | £175 upfront | 15GB data | Unlimited minutes and texts | £37.99pm
With monthly bills now coming under the £40-mark, this 15GB tariff from e2save is really tasty. Go back a couple of months and this kind of tariff would have cost you a fortune. It now seems much more reasonable, considering the sheer size, power and quality of the brilliant Note 8. 15GB of data will be plenty for most people. Total cost over 24 months is £1086.76
View this deal at e2save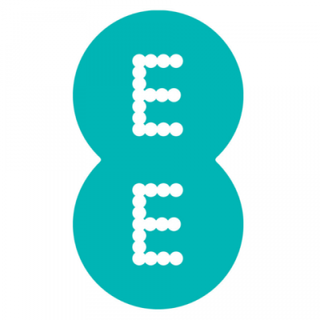 iPhone SE 32GB | FREE upfront | Unlimited mins and texts | 1GB data | £14pm (after cashback)
Pinch yourself – you aren't dreaming! Yes, you are reading that correctly and no, it isn't a joke. Thanks to this phenomenal offer from Carphone Warhouse-owned Mobiles.co.uk, now is a great time to buy the iPhone SE. There's a little bit of effort required from you to get this price – redeeming the £95 cashback over the year – but it's definitely worth it for this price. Total cost over 24 months is £336 (after cashback)
Get this iPhone SE deal from Mobiles.co.uk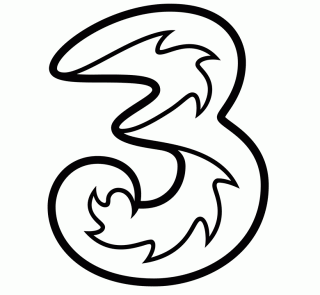 SIM-only | 12-month contract | 12GB data | Unlimited calls and texts | £13 per month
This Three tariff is one of the most popular on the market at the moment (even though it has just gone up by a pound a month). £13 for a very healthy 12GB of data is superb value for your new unlocked handset or beloved old mobile. This deal hits the sweet spot between plenty of data and cheap monthly bills – and we love it!
View this Three SIM only deal
iPad and tablet deals
Samsung Galaxy Tab S2 9.7-inch Tablet – 32 GB| £299 | Currys
If you're thinking of getting a tablet but don't fancy the idea of an iPad, this is a good, low-cost option. The design is a little dated, but the overall quality is high and you're mostly only losing the HDR screen of the significantly more expensive Tab S3.View Deal
Gadgets and other deals
Amazon Echo Dot (was £49.99) now £34.99 @ Amazon
The Echo Dot is rapidly becoming one of Amazon' most popular devices and the most recognisable smart speaker in the world. It's a smaller speaker compared to the other Echo but it's brilliant if you want to 'Alexafy' an existing speaker/Hi-Fi system and it's quite punchy on its own too. Stock is low right now, but you can still order at this super low price, which we'd do before it goes back up to £50. It's out of stock for now but still orderable and £15 cheaper than anywhere else.View Deal
GoPro Hero 6 Black £399.99 @ Amazon
That's a massive £100 discount today on the newest GoPro action camera on the market.  4K recording has never been better in the GoPro range, as the new GoPro Hero 6 Black now records at a super smooth 60 fps (frame per second) and the image stabilisation has been improved too.View Deal
Delonghi ECAM23.460 Bean to Cup Coffee Machine | £329 | Currys
This is a superb price for what is one of the most feature-packed coffee machines around. Shockingly, it was actually fairly price at the original £729 (compared to similar models at least) but now there is a hefty £400 knocked off that price. View Deal
Russell Hobbs Retro 21673 Jug Kettle| £39.99 | Currys
A kettle is the perfect thing to buy at Christmas because your limescale-laden model is on its last legs. This one is nice, and usually £40 more expensive. If you've been waiting for the Russell Hobbs discount, it's here and available in black, white, red, cream or blue.View Deal
Russell Hobbs Retro 21693 4-Slice Toaster| £39.99 | Currys
You don't want a kettle but need a toaster from a decent named brand instead? Guess what… there's a deal for that too. Available in a variety of colours like black, white, red, cream or blue.View Deal
What Boxing Day deals were there last year?
If you want an idea of what potential discounts might be waiting just around the corner we can always take a look at some of the more popular offers we saw last Boxing Day. So let's hop into the Deals Time Machine and see…
iPhone 7 | Vodafone | 5GB data | Unlimited calls/texts | £34 per month (+half price for 6 months)
This was the strongest iPhone 7 deal out there for Boxing Day last year. The upfront fee was just £65 and it was only £17 per month for the first 6 months, then £34 for the remaining 18. Expect similar prices, if not lower, on the new iPhone 8. The total cost over 24 months was £779 was at Mobiles.co.uk. If you'd like to take a look at the latest prices, and there are some great ones today, we've rounded up the latest iPhone 8 deals and iPhone X deals. You can certainly make an even bigger saving by taking a look at the older iPhone 7 deals too, as the phone is very similar to the iPhone 8 if we're honest.
Samsung Galaxy S7 | Vodafone | 3GB data | Unlimited calls/texts | £28 per month (+half price for 6 months)
The upfront  cost was only £15 and then just £14 per month for the first six months of your deal before the price reverted to the usual £28 for the rest of the contract. That was the best Samsung Galaxy S7 deal out there and even matched last year's best Black Friday deal on the phone. This previous deal was only £603 over 24 months at Mobiles.co.uk. This year, we're expecting some super cheap offers on newer models. Actually, prices are pretty good right now. Take a look at our up-to-date guides for the best Samsung Galaxy S8 deals and Note 8 deals.
4K TV: This 43-inch LG 4K TV with 4K and HDR Pro screen was originally £599 and it went down to £399 at Amazon.You could also get the 55-inch version for just £550 too. 4K prices have really come down across the board this year, so you'll be able to go bigger and better for less than this!
Coffee machine: The De'Longhi Dedica coffee machine with 15 bar espresso pump went down from £199 to just £147.99 at Amazon.
Smartwatch: You could get the Huawei W1 stainless steel smartwatch at a discounted £199 at Amazon. If you're itching for an offer today, check out our selection of the best smartwatch deals.
Surface Pro 4: The Microsoft Surface Pro 4 tablet/laptop replacement with the keyboard attachment, 128GB storage and 4GB RAM was down to £699 at Argos. There's a new version out now. Be sure to take a look at the latest Surface Pro deals.
Acer Aspire ES: This 15.6-inch Windows 10 laptop with 1TB HDD and 4GB RAM – was one of Argos' headline deals and it's down to £199.99.
Lenovo Yoga 510: The super versatile Yoga with Core i3 CPU, 128GB SSD, Windows 10 and 4GB RAM was a big hit too for just £349 at Currys.
Sonos: These speakers are one of the fastest-growing brands in home audio and you could save at least £20 on all Sonos gear at Amazon.co.uk.
Mobile phones: Save £10 on the upfront cost of any phone with the voucher code 10OFF at Mobiles.co.uk. Amazingly, this deal is still going and can be used right now on any mobile phone with the one exception of the iPhone X.
Apple iPad: At Currys you could save £20 on the marked price of any iPad when you using the old IPAD20 discount code at the checkout! 
GoPro: The GoPro Hero+, which can record 1080p video at up to 60fps and stay waterproof down to 131 feet was going for a mere for £99.97 at Currys. Looking for a discount now though? We've listed all the latest GoPro deals in our guide.
PS4: Game was running a whole range of PS4 bundles starting at £199.99.
Xbox One S: You could Get the new Xbox One S with a copy of Minecraft and a £15 Now TV voucher – all for £219.99 at Game. We'd expect to see similar bundles for arguably under £200 this year.
Samsung tab: The Samsung Galaxy Tab A 7-inch Android tablet was only £89 at Currys.
TV and DVD combi: This cheap JVC 32-inch TV with a built-in DVD player for the spare room was a hot deal at just £199.99 at Currys.
Soundbar: TV owners looking for an audio boost saved an extra £20 on this Samsung soundbar with subwoofer for £89 at ao.com.
Washing machine: Currys had the Beko WM74165W washing machine reduced from £299 to just £169.
Chromebook: This 11.6-inch Acer Chromebook laptop which was reduced at Amazon to just £149.99.
Gaming keyboard: Laptops Direct shaved 28% from the cost of Razer's DeathStalker Chroma keyboard, which you could buy for just £64.97.
Canon Powershot G5X: You could have saved £100 on the Canon Powershot G5X Premium Compact Camera at Argos, where it was down from £599.99 to £499.99.
Canon Powershot G9X: Also at Argos, a saving of £50 on the retro-styled Canon Powershot G9X Premium Compact Camera in Silver – it was reduced from £399.99 to £349.99.
Sony Cybershot W830: Lots of people bought the compact Sony Cybershot W830 20MP 8x Zoom digital camera in silver, pink, purple or black for just £69.99 at Argos, down from £89.99.
Nikon D3400 DSLR camera: There was a saving of £100 on the Nikon D3400 with 18-55 mm f/3.5-5.6 Zoom Lens at Currys, where it was just £369.