Photographer Captures Eagle and Fox Fighting Over Rabbit in Midair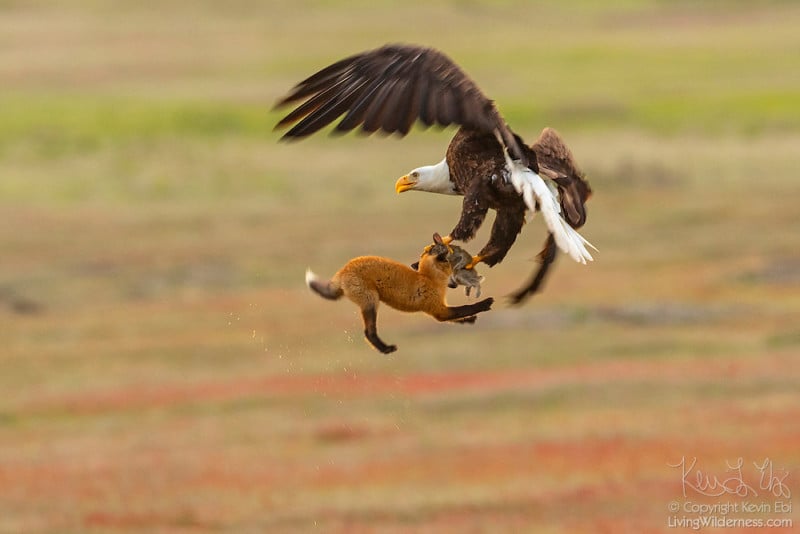 Wildlife photographer Kevin Ebi was out shooting a few days ago when he witnessed and photographed a crazy sight: a bald eagle and red fox fighting over a rabbit… in midair.
While photographing the non-native foxes in San Juan Island National Historical Park on San Juan Island in Washington state, Ebi spotted a young red fox carrying a rabbit it had caught across a meadow. As he panned his camera to follow that fox, a bald eagle suddenly swooped in from behind Ebi and grabbed the rabbit while it was in the fox's mouth.
"To my surprise, the scene was even more dramatic than I expected," Ebi writes on blog. "I thought the fox would drop the rabbit, giving the eagle an easy dinner."
But no: the stubborn fox held on tightly to the rabbit and was itself carried more 20 feet into the air. The two predators struggled for about 8 seconds before the fox fell and hit the ground in a small cloud of dust (don't worry: Ebi says the fox was perfectly fine afterward, but we're guessing its ego might have been bruised).
Here's a sequence of photos Ebi captured showing how the aerial tug-of-war played out: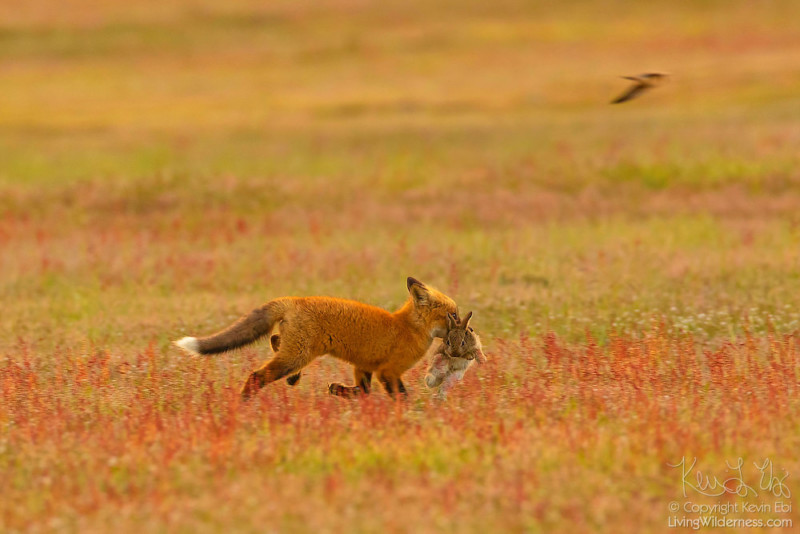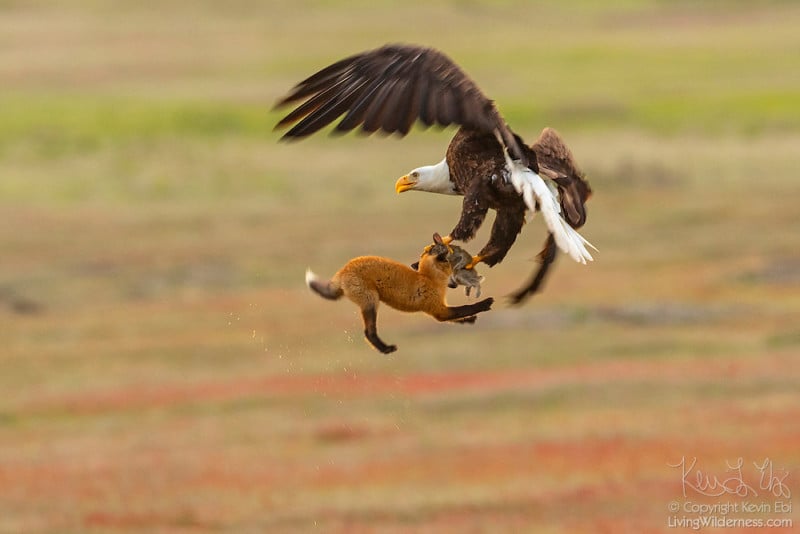 Ebi's work has appeared in some of the world's biggest publications, including National Geographic, Smithsonian, Outdoor Photographer, and Lonely Planet. You can find more of his work on Facebook, Twitter, and Instagram. You can also purchase his images, prints, and calendars through his website, Living Wilderness. Ebi's latest book is Our Land: it's filled with his national parks photos and commemorates the centennial of the National Park Service.
---
P.S. It was just last month that photographer Doc Jon captured a photo of bird that caught a shark that caught a fish.
---
Image credits: Photographs by Kevin Ebi/Living Wilderness and used with permission
Share This Post: