New Japanese Anime to Feature Ultra Realistic Canon Cameras
There's a new anime series coming out in Japan that may have the most accurately depicted cameras of all time. The reason is because Canon was recruited a consultant for ensuring that all the cameras and photography in the show are realistic.
Just Because! is a new original anime series that's set to debut in Japan on October 5th, 2017. One of the main characters, Ena Komiya, is a high school sophomore who's an avid member of the school's photography club.
But the club has fallen upon tough times and is at risk of being disbanded. In order to save the photo club, Komiya plans to enter her photos in a photography competition.
DC Watch reports that Komiya's main camera will be a $729 PowerShot G5 X high-end compact camera. Other Canon products to make an appearance will include the Canon 7D Mark II (as a popular camera in the photo department), EF 100-400mm f/4.5-5.6L IS II lens, and EOS M6 mirrorless camera.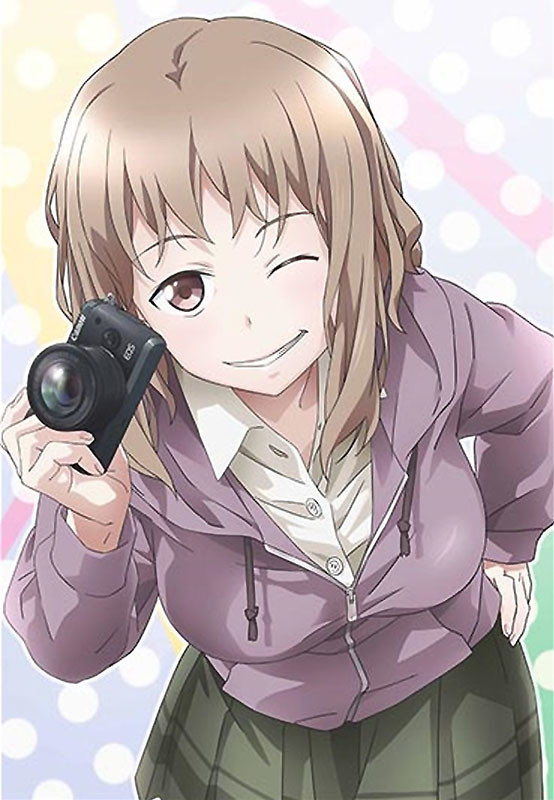 Canon worked with the show to ensure that the scenes depicting cameras and photography won't make photography lovers cringe. Instead, you'll be treated to an extremely high level of realism.
Here's a short 30-second trailer for the show in which Komiya makes a brief appearance with the 7D:
If you're based in the US and are interested in watching Just Because!, you'll be able to watch it through Amazon's Anime Strike service.
Share This Post: