GQ Mocks Vanity Fair Photoshop Fail on Comedy Issue Cover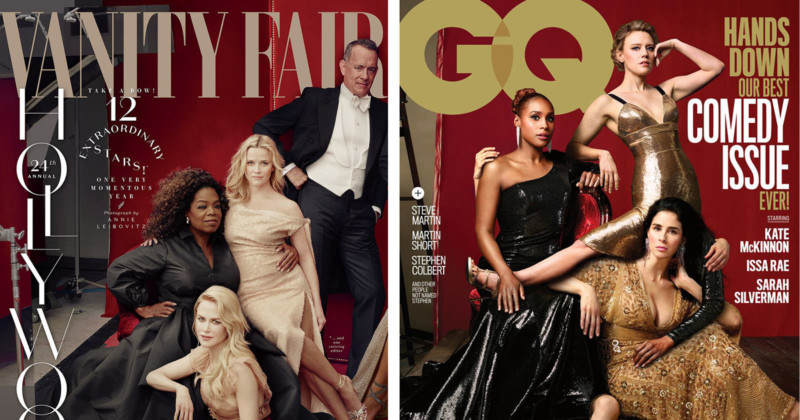 Is it April Fool's day yet? Because GQ just won next year's contest (if there were one). In jest of all the botched jobs on other magazine covers, they decided to release this cover for the Comedy Issue with the best/worst issues! How many can you spot?
I swear I am now tempted to make one just for fun! Perhaps just as great is the statement they released with the cover:
GQ would like to apologize to Kate McKinnon, Issa Rae, and Sarah Silverman for the egregious mistakes made in the process of creating the cover for our 2018 comedy issue, the latest in our pantheon of mostly annual love letters to the funniest humans we know. Our intention was to celebrate the three super-funny superstars, who are all that is smart and perceptive and riotous and necessary in comedy right now. We deeply regret that the results violated GQ's rigorous standards of editorial excellence and the laws of nature.

In an effort to ensure that an error of this magnitude never happens again, and because this sounds like the right thing to say, GQ will be conducting a thorough internal audit of our cover-development process. To demonstrate our commitment to transparency, we will release the results of the review, quietly, in 17 months, on Medium.
(via Retouchist)
---
P.S. GQ and Vanity Fair are sister publications that are both owned by Condé Nast.
---
About the author: Pratik Naik is a photo retoucher specializing in commercial and editorial work. To see his work, head over to his website or give him a follow on Instagram and Facebook. This article was also published here.
Share This Post: