Taking place every year in Cologne, Germany, Gamescom is arguably Europe's biggest gaming event (it's become known as Europe's E3). This year's show opens on August 22 and runs through to August 26, but there are to be live streams and announcements taking place from August 20.
Now that Microsoft has done its big Xbox One X announcement at E3, we're not anticipating any big hardware reveals. Instead, we expect there's going to be a big focus on games across the board at Gamescom.
We've collected all the biggest rumors  in advance of this year's show for your perusal so read on for our constantly updated guide on what you can expect from Gamescom 2017. 
Cut to the chase
What is it? Europe's biggest gaming expo 
When is it? August 22 – 26 
The latest Gamescom 2017 news
Microsoft
Image 1 of 5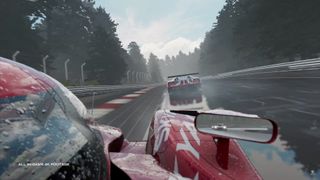 Forza Motorsport 7
Image 2 of 5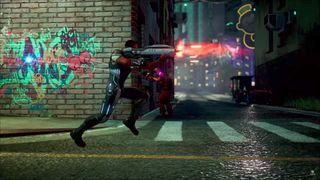 Crackdown 3
Image 3 of 5
Age of Empires: Definitive Edition
Image 4 of 5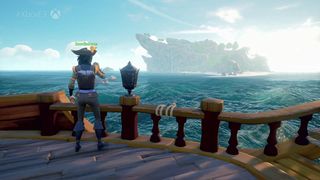 Sea of Thieves
Image 5 of 5
Xbox One X
Microsoft has been fairly up front with its plans for this year's Gamescom. Naturally, it hasn't revealed everything and we know for certain there will be plenty of surprise announcements across the week. Now that the Xbox One X has been revealed, however, we expect most of the news to be related to the games that will be coming to it.
However, at the very least we know Microsoft has a live show planned for Sunday, August 20 at 9pm CEST/12pm PDT/ 8pm BST. At this show Microsoft will share news, make announcements, show off some gameplay and talk to their developers.
Microsoft has said it will also host another live event the following day at the same time. This event, however, will be dedicated to the Age of Empires series in celebration of its 20th anniversary. The broadcast will involve diving into the history of the series as well as giving fans a look at the Definitive Edition of the game – a 4K remaster of the classic game that's being developed for Windows 10. 
Outside of conferences, Microsoft will also host an Xbox Fan Fest on August 22, though few details have been revealed for this.
Xbox's Aaron Greenberg teased that though they wouldn't be "E3 level" we could expect some announcements at the show. What they'll be we'll just have to wait and see. 
Nintendo
Image 1 of 4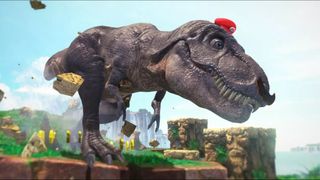 Super Mario Odyssey
Image 2 of 4
Metroid Prime 4
Image 3 of 4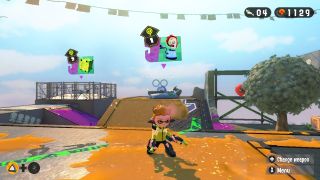 Splatoon 2
Image 4 of 4
Pokken Tournament DX
Though Nintendo of Europe is listed as an exhibitor on the Gamescom website, the company has yet to reveal any solid plans for the show. 
We can't say that's particularly surprising, though, since Nintendo seems to have decidedly shunned the traditional press conference for treehouses and Nintendo Direct live streams. 
Last year, Nintendo didn't reveal its overall plans until quite close to the show itself so just because we haven't heard anything yet doesn't mean nothing will be happening. 
Naturally there'll be playable games there and we strongly suspect that Super Mario Odyssey will once again be showcased as the main playable title. However, we're also hoping for some updates on some of the more surprising Switch announcements from E3 including Kirby, Pokemon, and Metroid Prime 4. 
It's perhaps a bit of a stretch (okay, it's a stretch of Arms proportions), but perhaps Nintendo will take the chance to reveal and launch date for the Virtual Console for the Switch ahead of the launch of its full online services rollout in 2018. 
Sony
Image 1 of 5
Shadow of the Colossus
Image 2 of 5
Uncharted: The Lost Legacy
Image 3 of 5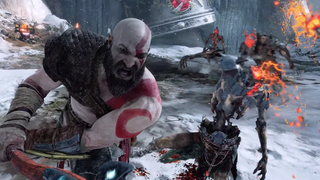 God of War
Image 4 of 5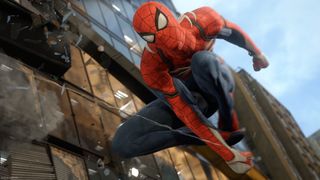 Spider-Man
Image 5 of 5
PSVR
In 2016, Sony was conspicuously absent from Paris Games Week and it hasn't been active at Gamescom in a press conference since 2014. Unsurprisingly, it hasn't been particularly loud about its plans for this year, either. 
However, at E3 PlayStation's Jim Ryan teasingly told GameReactor that "it would be nice" to do something bigger in Europe this year. This could mean Sony is planning something for this year's Gamescom, though it could just as easily mean we'll have to wait slightly longer until Paris Games Week to see any more news. 
With Gamescom drawing so close and no press conference announcements forthcoming, our hopes aren't particularly high for big PlayStation news. At the very least, the company has a booth booked in Hall 7 so it will certainly still be a presence, just likely not a particularly big one. 
EA
Image 1 of 4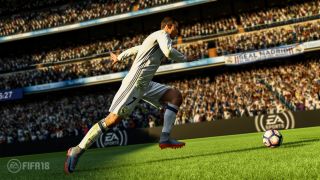 FIFA 18
Image 2 of 4
Star Wars Battlefront II
Image 3 of 4
Need for Speed Payback
Image 4 of 4
The Sims Mobile
EA is another company that's been fairly up front with its plans for this year's show. It has confirmed that it's going to be hosting a live event on Monday August 21 at 6.30 pm CET/9.30 am PDT/ 5.30 pm BST. Here we can expect to see new gameplay footage, live matches and "some surprises" too. 
Outside of this EA has said that visitors at the show will have the chance to get hands on with many of its upcoming games including  Star Wars Battlefront II, Need for Speed Payback, FIFA 18, and Battlefield 1's second DLC pack titled In the Name of the Tsar. Now that The Sims 4 has been confirmed for consoles and mobile we imagine we'll hear slightly more about that ahead of its November launch, too. 
Across the show EA has said that we can also expect live stream footage of its latest games being played by top content creators and influencers. 
Bethesda
Image 1 of 4
The Evil Within 2
Image 2 of 4
Wolfenstein II: The New Colossus
Image 3 of 4
Nintendo Switch Skyrim
Image 4 of 4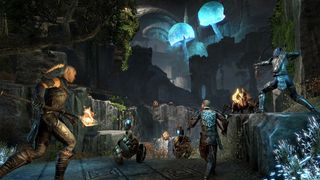 Elder Scrolls Online
At this year's Gamescom we're anticipating follow-up announcements from Bethesda's big E3 reveals, especially because many of them are due to be released before the year is out. 
Certainly, there's likely to be a big push for the upcoming Dishonored standalone adventure that's due for release as soon as September. Other than this we imagine we'll see more about the Switch-specific features that will be coming to Skyrim Switch edition as well as some more news relating to Wolfenstein II and The Evil Within 2. 
As ever we can likely expect updates on Bethesda's long-running online offerings Quake Champions and Elder Scrolls Online.
Ubisoft
Image 1 of 3
Far Cry 5
Image 2 of 3
Assassin's Creed Origins
Image 3 of 3
Beyond Good and Evil 2
After a big presentation at E3 this year, Ubisoft will have plenty to update fans on at Gamescom. We anticipate a lot more gameplay footage from titles like Far Cry 5, Assassin's Creed Origins and maybe even something new from Beyond Good and Evil 2. 
Though we're not betting on any huge new announcements, the publisher recently teased that it would be revealing more new games for the Nintendo Switch "quite soon" which leaves us wondering. 
And the rest
Image 1 of 4
Gwent
Image 2 of 4
Shenmue 3
Image 3 of 4
Life is Strange: Before the Storm
Image 4 of 4
Final Fantasy XV
Other big names that we're expecting to hear news from at Gamescom this year include Square Enix and CD Projekt Red. Square Enix has said that it's going to be revealing some "good news" with regards to Final Fantasy 15 and we imagine there'll be more about the upcoming Life is Strange prequel that was announced at E3. 
CD Projekt Red will be revealing more about Gwent. The developer has confirmed it'll be hosting a tournament at the show where 8 players will compete for a piece of a $25000 prize and will also outline some more of its plans for turning the game into a fully-fledged eSport.
It's also been confirmed that we'll be getting more news from Shenmue 3. Though the game has been delayed until 2018, it's been confirmed on the official site that though there'll be no large announcements or hands on demos, there will be some news and the game's creator Yu Suzuki will be present.