The end-of-financial-year sale is one of the biggest shopping events in Australia, and it's now coming to an end with one day left in June.
This could be your last chance to score a wide range of products at steeply discounted prices, and while lockdown restrictions are slowly being lifted, it's still a good idea to shop online.
After all, you'll be able to shop from the comfort of your own home, and have more time to trawl the internet for the best offers. Or, you could let us do the hard work.
TechRadar's Australian team is on hand to find the best bargains on electronics over the rest of the month, and we'll list them all right here.
Retailers offering EOFY deals
EOFY 2020 deals
Laptops & 2-in-1s
Dell XPS 13 (9300) | i7 / 8GB / 512GB | AU$2,549 (RRP AU$2,999; save AU$450)
Last year's Dell XPS 13 was always going to be a tough act to follow, but Dell pushed the envelope and delivered this stunning XPS 13 2020 update. There's grunt under the hood, with a 10th-generation Core i7 chip and 8GB of system memory. This brand new machine had dropped to 20% off last week, and while it's since bumped up slightly, you can still score 15% off when you buy directly from Dell.View Deal
Dell XPS 15 (7590) | i7 / 16GB / 512GB SSD / GTX 1650 | AU$2,804 (RRP AU$3,299; save AU$495)
This laptop brings the power and design of the XPS to 15-inches of screen real estate. This iteration has a 9th-generation Core i7 processor, 16GB RAM and a 512GB SSD. It also has an Nvidia GeForce GTX 1650 GPU onboard for basic gaming, which you'll have plenty of room to enjoy with barely-there bezels on a Full HD display. It was AU$660 off last week, but if you buy it now, there's still AU$495 to be saved.View Deal
Lenovo ThinkPad X1 Carbon (7th Gen) | i5 / 8GB / 512GB SSD | AU$2,436.75 (RRP AU$3,249; save AU$812.25)
This may be from Lenovo's range of business-focused laptops, but that hasn't stopped our colleagues over at Laptop Mag from recommending it as the best Lenovo laptop available today. It's incredibly light, yet manages to be durable as well, and the 1080p display on this model means you'll get nearly 10 hours of battery life. Available directly from Lenovo with just over AU$800 saved.View Deal
Dell Inspiron 15 5000 (5593) | i7 / 16GB / 512GB SSD | AU$1,259 (RRP AU$2,099; save AU$840)
Dell has slashed the price of this high-spec machine, dropping the RRP by 40%. There's a lot to like here too – inside you'll find Intel's latest 10th-gen i7 processor, teamed up with 16GB of system memory and 512GB of solid-state storage. Exactly the kind of specs that'll make using this laptop a breeze. Grab it now while it's discounted down to AU$1,259 directly from Dell.View Deal
Lenovo ThinkPad E15 | i5 / 8GB /  512GB SSD | AU$1,034.55 (RRP AU$2,299; save AU$1,264.45)
Lenovo's ThinkPad range is known in the world of business laptops for its security and stability, and this E15 is no exception. You can set yourself up with a 10th-gen Intel Core i5 CPU, 8GB of RAM, a 15.6-inch display, 512GB SSD and fingerprint reader for better than half price from Lenovo's store.View Deal
Dell Vostro 15 3000 | i7 / 8GB / 512GB / MX230 | AU$1,279 (RRP AU$2,139; save AU$860)
This 15-inch laptop has been designed for work but there's a discrete graphics card that will help when it comes time to switch off. While the MX230 isn't a powerful GPU, it will run some basic gaming when you require a little distraction. A 40% discount sees a cool AU$860 slashed off the RRP, and you can use the checkout code EOFY5 to score an additional 5% off. That brings the final price down to just AU$1,215.View Deal
Further price drop: Dell XPS 13 2-in-1 (7390) | i7 / 16GB / 512GB SSD | AU$2,324 (RRP AU$3,099; save AU$775)
This is Dell's premium XPS 13 machine in a versatile chassis. This particular configuration has Intel's latest 10th-gen Core i7 chip inside, 16GB of RAM and a 512GB SSD. It's also got a lovely 13.4-inch Full HD touchscreen display. If you want top-of-the-line specs in a flexible laptop, this one is hard to beat. Best of all, it's now 25% off from Dell's online store.View Deal
Dell Latitude 5300 | i7 / 8GB / 256GB | AU$2,297.80 (RRP AU$4,867.80; save AU$2,570)
It might have an older 8th-gen Core i7 processor under the hood but don't underestimate this 13-inch Latitude 2-in-1. With ExpressCharge support that adds 80% juice in an hour and Wi-Fi constantly running in the background, it's designed for the busy professional constantly on the move. And, to make this even better, there's 52% off the device directly from Dell.View Deal
Asus ZenBook 14 (UX434) | i7 / 16GB / 512GB SSD | AU$1,606 (RRP AU$2,099; save AU$493)
The first thing you notice about the Asus ZenBook 14 is it comes encased in a beautiful royal blue chassis. Add to that Intel's latest 10th-generation i7 processor and a promised 12.5 hours of battery life and you've got yourself a compelling alternative to a far more expensive laptop. This ZenBook 14 has 16GB of RAM and 512GB on the SSD. Available from Amazon with a 23% price drop.
[Currently out of stock – we'll update this deal if more is made available]View Deal
Smartphones & tablets
Samsung Galaxy S10 Plus (128GB) | AU$999 (RRP AU$1,299; save AU$300)
Amazon has knocked down the price of the Samsung Galaxy S10 Plus, bringing it just shy of the AU$1,000 mark. It has a wonderful 6.4-inch display, and a triple lens camera array on the back. And while Samsung has released a newer line of flagships, we wouldn't hesitate to recommend the S10 Plus. Discount only available in the Prism White colour option.View Deal
Samsung Galaxy Note 10 Plus (256GB) | AU$1,279 (RRP AU$1,699; save AU$420)
If you're keen on laying your hands on the best Android smartphone there is, then this is your chance to save a couple of hundred dollars. Amazon has slashed the price of the Note 10 Plus by 25%. With 256GB of onboard storage, a 4,300mAh battery, brilliant camera array and features catering towards productivity, this is one heck of a buy at this price. Available in Aura Black or Aura Glow for AU$1,279.View Deal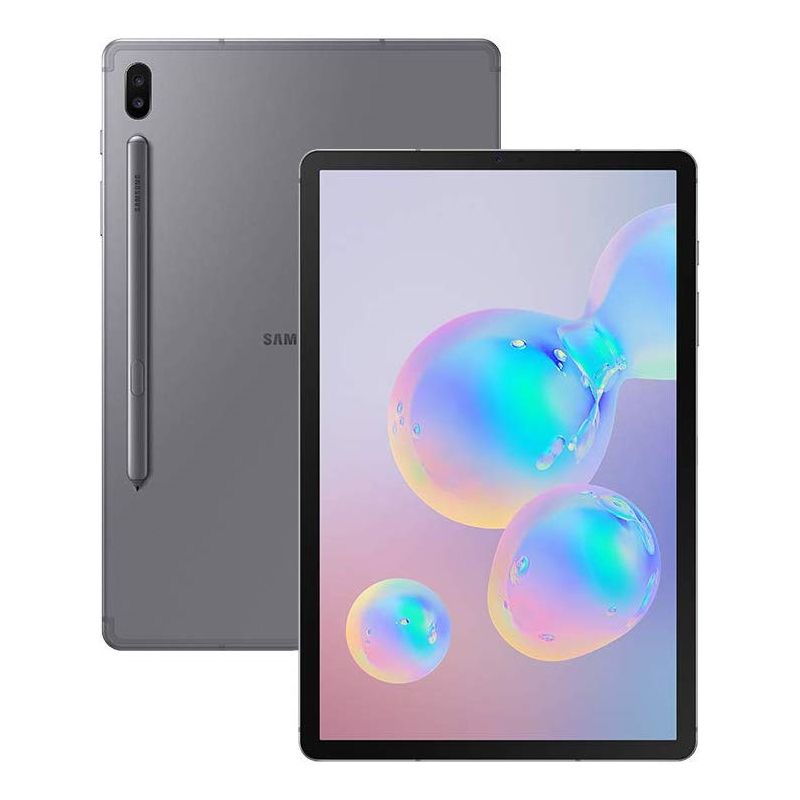 Samsung Galaxy Tab S6 (128GB; Wi-Fi) | AU$899 (RRP AU$1,099; save AU$200)
It's a very premium Android tablet and rightly so – its 10.5-inch screen is perfect for watching videos on and for productivity. However, you don't need to pay top dollar for this excellent device as Amazon has slashed the price by 18% and, if you happen to use this for work, you could pocket some extra cash in the form of your tax returns. While it was down to AU$888 last week, there's still a generous AU$200 discount on offer.View Deal
Personal audio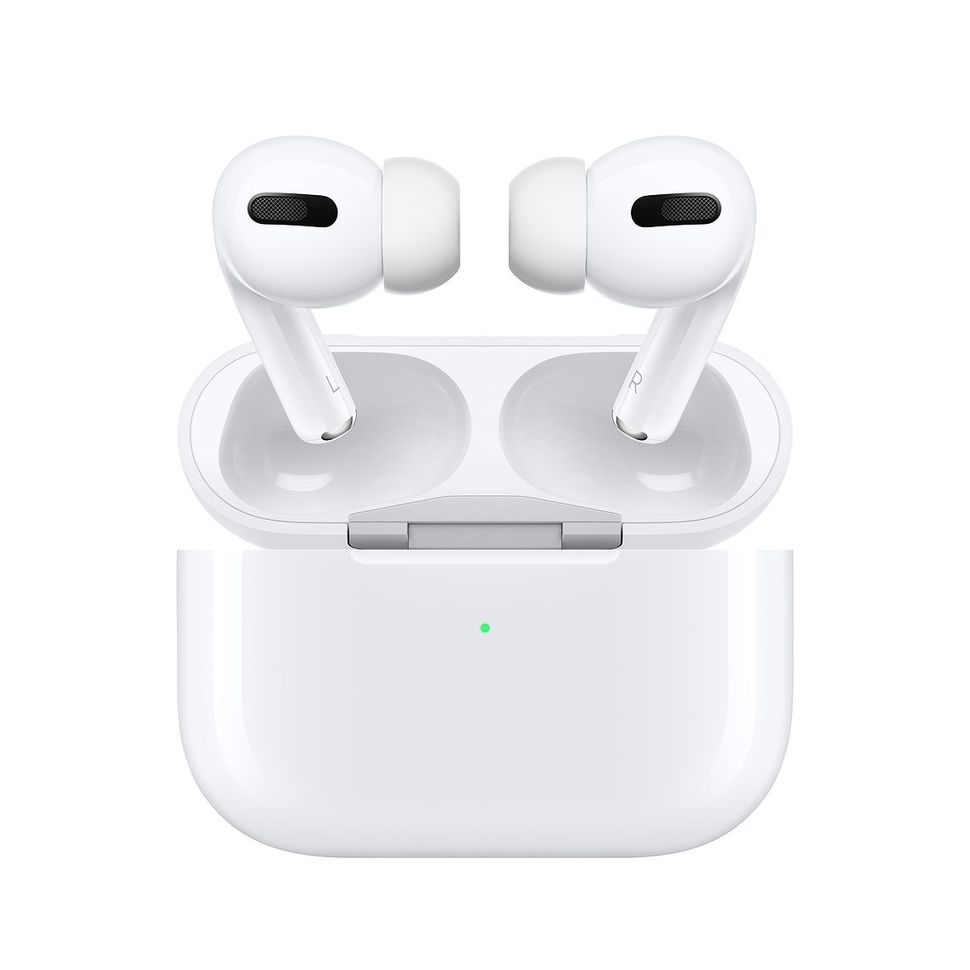 Apple AirPods Pro | AU$339 (RRP AU$399; save AU$60)
These are the earbuds to buy if you're an Apple fan. They are the first from the brand to deliver noise cancellation, and the updated design offers a better fit than the original AirPods. These 'buds are usually quite costly and rarely see a discount, so while this isn't a big price drop, 15% off will please many who've been holding out, all things considered. Available from Kogan, use the code FREESHIP at checkout to save on shipping.View Deal
Sony WF-1000XM3 | from AU$278 (RRP AU$479.95; save up to AU$201.95)
These are Sony's true wireless 'buds and they're just as exceptional as their over-ear siblings. Sony managed to squeeze active noise cancellation and a great battery into these earbuds – no small feat. If you're ready to cut the cord, both the black and silver set are discounted on Amazon.View Deal
Bose Noise Cancelling Headphones 700 | AU$469 (RRP AU$599; save AU$130)
While not as cheap as the AU$449 offer we saw on Amazon earlier in May, Bose's latest ANC cans are still 20% off on the shopping site. With up to 20 hours of battery life, excellent sound quality, a comfortable fit and let's not forget the noise cancellation during phone calls as well, these headphones look sleek and stylish on anyone. You can get the black, the silver or the newer soapstone edition for the same price of AU$469.View Deal
Jabra Elite 85h Wireless| AU$255 (RRP AU$375; save AU$120)
This is Jabra's first attempt at wireless noise-cancelling cans and the company has done a great job of it. They're comfortable, have an incredible battery life of up to 36 hours and superb sound quality – all this for just AU$255 is an excellent offer from Amazon, saving you AU$120 in the bargain.View Deal
Jabra Elite 65t | from AU$148 (RRP AU$249; save up to AU$101)
These excellent true wireless 'buds have been discounted on Amazon for a very long time, although it had dropped to AU$143 a while back. While this isn't as great a deal at just a few dollars more than its lowest offer, these 'buds are a great bargain for the comfortable fit and brilliant bassy sound quality.View Deal
Jabra Elite Active 65t | AU$178 (RRP AU$279; save AU$101)
This is the workout version of the Jabra Elite 65t. With that in mind, these true wireless 'buds have a built-in motion sensor to track your steps and an IP56 rating which promises to resist sweat while you're busy getting the blood pumping. These in-ears have great sound quality too, as we've come to expect from Jabra.View Deal
Sennheiser Momentum True Wireless | AU$249 (RRP AU$499; save AU$250)
The second-gen Sennheiser Momentum True Wireless earbuds added active noise cancellation and a better battery life, but if those features aren't particularly important to you – and you'd rather skip the AU$499 price tag – then the first generation are worth your consideration. They're now half price on Amazon.View Deal
Bose QuietControl 30 | AU$295 (RRP AU$449; save AU$154)
Looking for active noise cancellation without feeling the weight of a set of cans on your head? Then Bose's QC30 Bluetooth 'buds might be what you're after. You get the brand's signature sound quality and a neckband design that offer more security than true wireless headphones. You'll get up to 10 hours of battery life per charge and save a very decent AU$154 on these premium 'buds when shopping on Amazon.View Deal
JBL Flip 5 | AU$119 (RRP AU$169.95; save AU$50.95)
For a relatively small package, the JBL Flip 5 has big sound. There's no flashy features such as voice control here to speak of, but if you're looking for a rugged portable speaker that sounds great too, you can't go wrong with this bargain price. Now 29% off on Amazon.View Deal
Audiovisual
Samsung 55-inch Series 8 Crystal UHD 4K TV | AU$1,119 (RRP AU$1,319; save AU$200)
While it may not be part of Samsung's top-tier QLED range, this Crystal UHD model boasts many premium features, including Amazon Alexa functionality, HDR10+ support and Ambient Mode. It also sports a stunning design and terrific picture quality. Usually priced at AU$1,319, Amazon Australia's sale price is currently AU$1,119 – that's a saving of AU$200.View Deal
Sonos Playbar | AU$759 (RRP AU$999; save AU$240)
It's one of our favourite soundbars, but it usually doesn't come cheap. Now, Amazon has made the offer of bringing beautiful sound into your home entertainment setup a little more tempting, slashing AU$240 off the RRP. The Playbar uses an optical-only setup, so you'll want to check your TV has an optical audio output before you buy.View Deal
Bose Soundbar 700 | AU$839 (RRP AU$1,199; save AU$360)
It's got both Google Assistant and Amazon Alexa awaiting your every command, and it's as smart as they come but, admittedly, the Bose Soundbar 700 isn't perfect. Yet a brilliant front soundstage and a pretty good AU$360 saving might make this a tempting option if you're looking to update your home entertainment system. In fact, AU$839 is currently one of the lowest prices you'll find on this premium soundbar. Back in stock in black and white.View Deal
Yamaha YAS-109 | AU$199 (RRP AU$399; save AU$200)
This soundbar comes from Yamaha's budget line, but it still goes big on features. It offers DTS Virtual:X for an immersive 3D soundscape and built-in voice control through Amazon Alexa. The price has been slashed by half on Amazon, though it's only available in the grey colour option.View Deal
Foxtel Now Box | AU$49 (RRP AU$99; save AU$50)
The Foxtel Now Box is the easiest way to get Foxtel without the hassle that installation can bring. It's a very affordable 4K streaming solution with built-in Chromecast Ultra functionality and a dedicated remote. You'll have access to all your favourite streaming apps including Netflix, Stan and Disney Plus. Save 50% when you buy from Kogan, and enter the code FREESHIP to receive free shipping as well.View Deal
Smart home
Google Nest Mini | AU$49 (RRP AU$79; save AU$30)
Just getting started in the world of smart home tech? This is an entry-level smart speaker, and its miniature size means it can easily and discreetly fit into any part of the home. If you're keen to try hands-free help around the house, pick up the Google Nest Mini from The Good Guys in either chalk or charcoal and save AU$30.View Deal
Google Nest Hub | AU$99 (RRP AU$129; save AU$30)
The Nest Hub is now much cheaper than the Echo Show 8, and if you prefer Google Assistant, it's making a compelling argument to be the centre of your smart home. It has a 7-inch touchscreen display, so it's slightly smaller than Amazon's closest equivalent, but it's got a few perks over its rival, not least because it has the smarter assistant of the two. With a price now under AU$100, head to The Good Guys' eBay store and take your pick from chalk or charcoal. Opt for click and collect if you'd like to save on shipping too.View Deal
Amazon Echo Show 8 | AU$129 (RRP AU$229; save AU$100)
If you prefer Amazon Alexa, this brand new device now comes with a hefty 44% discount. It has a just-right 8-inch screen, so you can control your compatible smart home devices with your voice or the touchscreen display. Even if you don't have a smart ecosystem at home, you can use the Echo Show 8 to stream movies and TV shows from Prime Video, chill out with tunes or manage your day, with the dual speakers providing a decent soundscape.View Deal
Lenovo Smart Clock | AU$69 (RRP AU$129; save AU$60)
It's almost half price at Bing Lee! We've seen this little smart device drop to about AU$99 in the past, making this one of the best prices yet if you're keen on getting Google Assistant on your bedside table. You can stream music, keep up with the weather, catch up on news and control your smart home without getting out of bed.View Deal
Philips Hue White starter kit | AU$47 (RRP AU$59.95; save AU$12.95)
When it comes to smart lighting, Philips is arguably the best in the business. That means getting started in the ecosystem can be rather pricey, but now it's easier to dip your toes in with this kit just under AU$50. The pack includes a classic white LED bulb with a E27 Edison screw, and a Hue Dimmer Switch to control the brightness. Though please note, if you plan on connecting this kit to a larger Hue setup, you'll need to pick up the Philips Hue Bridge.View Deal
Cameras
Nikon Z7 (body only) | AU$3,899 (RRP AU$4,599.95; save AU$700.95)
The Nikon Z7 usually comes with an eye-watering price tag of AU$4,599, but CameraPro is giving us the chance to have it for considerably less. Image quality is excellent, as is the electronic viewfinder. And as the debut model in Nikon's new Z system, the support for F-mount optics is much appreciated. Ted's Cameras had listed the Z7 for AU$3,764 last week, and while that discount is now over, CameraPro is offering the sweet price of AU$3,899.View Deal
Canon EOS RP (body only) | AU$1,613 (RRP AU$1,999; save AU$386)
This full-frame mirrorless from Canon just got that much more affordable. It's a compact kit with a lightweight build, and manages a capable feature set on top of it all. That includes great image quality, top-notch autofocus performance and a responsive touchscreen. Amazon has cut the price by just over AU$380, giving you extra cash to spend on lenses, if you should need them.View Deal
Sony A6400 (body only) | AU$1,449 (RRP AU$1,799; save AU$350)
This mirrorless makes for a great stills snapper, but the standout feature is its 4K video capabilities. Adding to that, it has a 3-inch touchscreen which flips up 180 degrees to become a front-facing display, making it an excellent choice for vloggers. Its price had dropped to just AU$1,259 last week, but it's still available for a small discount of $350 off from CameraPro.View Deal
DJI Mavic 2 Pro | AU$2,079 (RRP AU$2,499; save AU$420)
DJI's most impressive consumer-level drone to date is the Mavic 2 Pro, and it's got a lot to boast about. It has a one-inch 20MP sensor which can shoot brilliant Raw stills and 4K video, all while remaining very easy to use. The price on this quadcopter has been fluctuating throughout the month, but the best price we've seen this June is AU$2,079.View Deal
DJI Osmo Action | AU$340 (RRP AU$499; save AU$159)
When it comes to action cameras, GoPro is likely what springs to mind. But don't sleep on DJI – the Osmo Action has a front-facing colour screen, so it's a particularly good choice for vloggers and avid selfie-takers. It's also got pretty impressive image stabilisation, and a discounted price that'll go easier on the wallet compared to GoPro's premium prices. Score a hefty saving of AU$159 from Amazon.View Deal
Nikon Z6 + Nikkor Z 24-70mm lens kit | AU$3,392 (RRP AU$3,999.95; save AU$607.95)
The Nikon Z6 is our pick for the best mirrorless camera you can buy, and this newly discounted price only adds to the reasons why you should get your hands on it now. This kit comes with a lens so you can capture striking images right out of the box. There's 4K video shooting onboard as well. It's all housed in a shell with a beefy grip which makes for excellent handling. Now discounted by AU$607 from Amazon.View Deal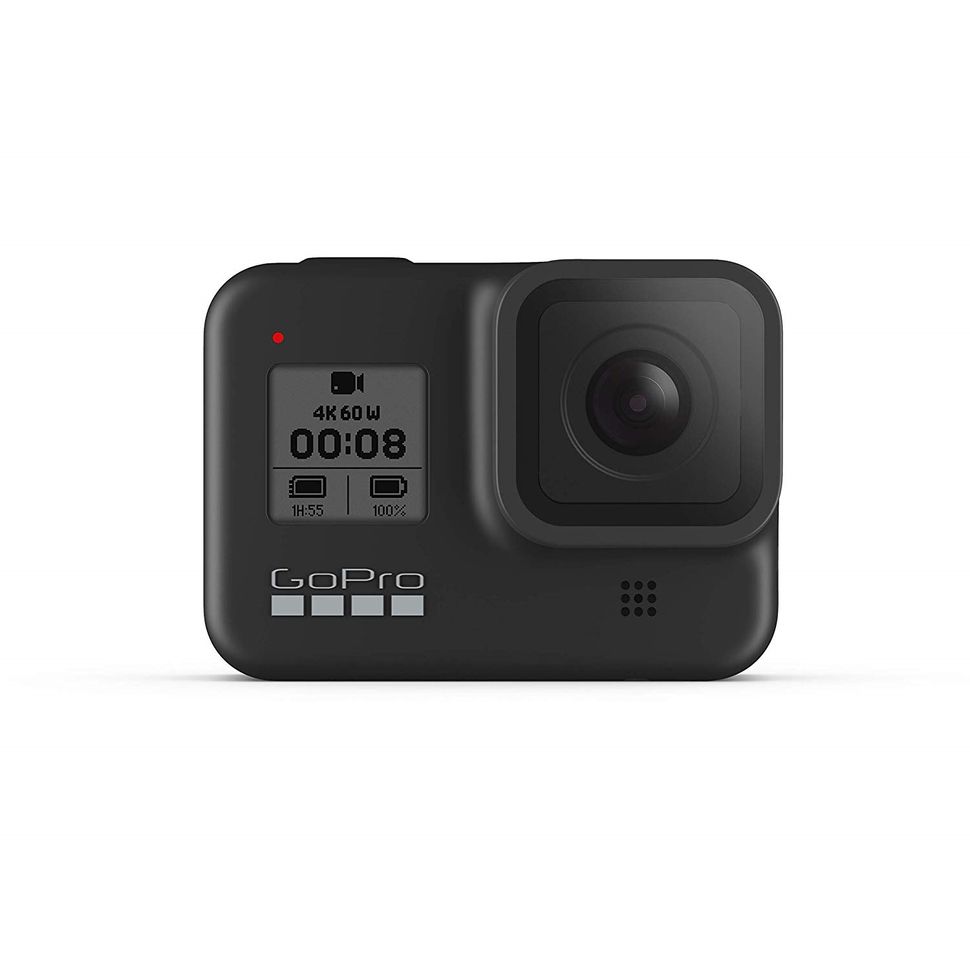 GoPro Hero 8 Black | AU$497 (RRP AU$599; save AU$102)
The GoPro Hero 8 Black is our favourite action camera, and while this isn't a huge discount, it's not a bad price for the manufacturer's flagship model. The digital stabilisation is best-in-class, and with movement restrictions beginning to ease, you'll have the perfect companion to capture your adventures. Pocket AU$102 worth of savings when you pick it up from Amazon.View Deal
Fujifilm X-E3 (body only; silver) | AU$799 (RRP AU$1,099; save AU$300)
This compact APS-C mirrorless camera was launched back in 2017 as a smaller version of the X-T20, and in no way does it par back on performance. Despite its age, the X-E3 is a very capable shooter. It features a 24MP sensor and can capture 4K video at up to 30fps. And at this price on Amazon, it's a great bargain for budding photographers on a tight budget.View Deal
Wearables
Samsung Galaxy Watch (46mm) | AU$309 (RRP AU$549; save AU$240)
Samsung's first smartwatch looks great on the wrist, thanks to its classic timeless design and performs just as well, particularly if you own a Samsung smartphone. This feature-packed and rather premium smartwatch is now available at a much more affordable price of AU$309 at Amazon, saving you AU$240.View Deal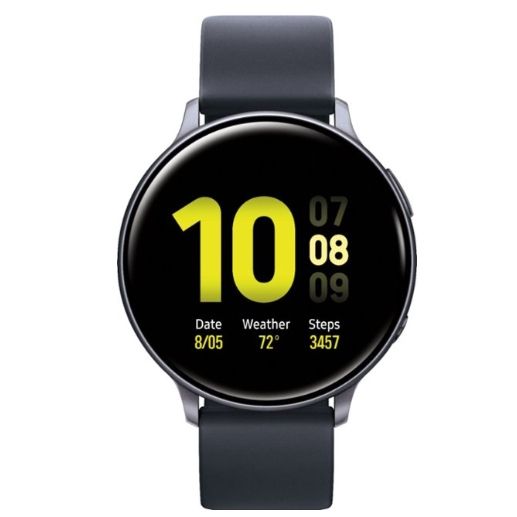 Samsung Galaxy Watch Active 2 (40mm LTE) | AU$448 (RRP AU$749; save AU$301)
It's not too often the cellular/LTE version of Samsung's Galaxy Watch Active 2 sees a discount, especially not a whopping 40% off! So if you're keen on one of the best, and very premium, fitness-oriented smartwatches, then Dick Smith has the 40mm listed for just AU$448 – much lower than other major retailers. Note, however, that the product is not directly being sold and shipped by Dick Smith but by a third party seller using the platform – so make the purchase only if you're comfortable with that.View Deal
Fitbit Versa 2 Special Edition | AU$299 (RRP AU$379; save AU$80)
It looks like an Apple Watch on your wrist but, admittedly, doesn't possess the productivity prowess of the more expensive wearable. However, if you're keen on a smartwatch that offers great fitness must-haves and other more basic features, then the Fitbit Versa 2 is a fabulous option, especially since you can save AU$80 on the Special Edition version of the smartwatch when shopping on Amazon. These come with woven fabric bands in Smoke or Navy/Pink and retail for AU$379.View Deal
Garmin Fenix 5 | AU$399 (RRP AU$799; save AU$400)
If you're serious about fitness, you'll want a sporty smartwatch that can keep up the pace. This premium wearable places a heart rate monitor on your wrist, and key stats at your fingertips, so you can track your progress as you go. There's GPS onboard too for when you venture off the beaten path. But best of all, Amazon has slashed the price of this smartwatch by 50%.
[Currently out of stock – we'll update this deal if more is made available]View Deal
Garmin Fenix 5S | AU$449.10 (RRP AU$949; save AU$499.90)
Coming with a few extra bells and whistles, the premium Garmin Fenix 5S has also been significantly slashed at Amazon, with a massive AU$499 saving on the rose gold model. This polished wearable has all the heavy-hitting must-haves in a more compact design, plus GPS and GLONASS satellite reception for when you go offroad. Sound like something you'd love? Then get a wriggle on and head to Amazon where it's discounted by 53%.
[Currently out of stock – we'll update this deal if more is made available]View Deal
Gaming & entertainment
Doom Eternal on PS4 or Xbox One | AU$49 (RRP AU$99.95; save AU$50.95)
If blood-pumping action is more your speed, you'll be very pleased to hear the recently released Doom Eternal is now available from Amazon for half price. It was one of the most anticipated games of the year, so get ready for adrenaline-fueled first-person action with enemies from hell. Make it yours on either PS4 or Xbox One for AU$49.View Deal
Far Cry New Dawn on PS4 | AU$20 (RRP AU$29.95; save AU$9.95)
In this spin-off to Far Cry 5, you'll find yourself fighting alongside the resistance in the aftermath of a nuclear catastrophe. But it's not another grim wasteland – nature has reclaimed the land, adding a fun new element to explore. If you didn't pick it up when it was released last year, it's now available from Amazon for just AU$20.View Deal
Red Dead Redemption 2 on PS4 or Xbox One | AU$38 (RRP AU$99.95; save AU$61.95)
In case you haven't already, then saddle up for an epic quest in the Wild West without needing to spend top dollar. This title came out towards the end of 2018, but if you've yet to see what the fuss is all about, now's a great time to pick it up for a very nice price of AU$38. Available for both PlayStation 4 and Xbox One consoles.View Deal
Star Wars Jedi: Fallen Order on PS4 or Xbox One | AU$35 (RRP AU$99.95; save AU$64.95)
This is the lowest price we've seen on this action-adventure title yet, and it only released in November last year. With many of us keen to keep spending plenty of time indoors over the coming weeks, why not escape into a galaxy far, far away? No matter your console of choice, Star Wars Jedi: Fallen Order is available on both PS4 and Xbox One for just AU$35.View Deal
4K Ultra HD Blu-ray – various titles on sale | Amazon Australia
With theatres across the country still under lockdown, there's never been a better time to get onboard the 4K Ultra HD Blu-ray train. Boasting Ultra High Definition video and three-dimensional sound that rivals your local multiplex, you owe it to yourself to add some 4K movies to your collection. Here are some fantastic deals on the best 4K Ultra HD Blu-ray movies on sale from Amazon Australia that offer amazing cinema-quality picture and sound.
EOFY 2020 sale: what and when is it?
Unlike the calendar year, Australia's end of financial year is June 30. That means, from July 1 to the end of October, individuals and businesses will need to file their tax forms with the Australian Taxation Office (ATO). Prior to that retailers will be racing to shift old stock to make way for fresh ones, and they'll be slashing prices on plenty of items, many of which will be tax deductible.
Australia's EOFY sales traditionally begin June 1 and end on June 30, although many retailers tend to jump the gun, offering a few tempting morsels to lure shoppers in. However, the best EOFY offers are during the month of June, although not all retailers have month-long sales. Moreover, the offers also change through the month, so you will need to keep checking back to see if whatever you need is being discounted or not.
Australia's EOFY 2020 sale: what to expect
If you're looking to save some money on electronics during Australia's annual EOFY sale, you've come to the right place. We've had our finger on the pulse of tax-time deals for a few years now and can safely predict what you can get for a cheaper price.
So, what kind of tech can you find during EOFY sales Down Under? Plenty. From computers to gaming gear, the best flagship smartphones to personal audio. To get an idea of what to expect in 2020, let's take a look at what was on offer last year.
Laptops and PCs: Computing gear has always been some of the most popular items to purchase during EOFY. Manufacturers like Microsoft, Lenovo, Dell and HP will host their own sales on their sites, but you'll also be able to grab laptops and desktop PCs from major retailers as well, with average discounts of about 15% to 20%. You'll even be able to snag bargains on accessories as well, with printers, keyboards, SSDs and external hard drives all going on sale during this time.
Gaming
From Nintendo to Sony and Microsoft – there were plenty of deep discounts on gaming gear last year and we're expecting to see more of the same again in 2020. The best price we saw on the Switch during EOFY 2019 was AU$379, which isn't quite as low as it's gone during other big sales like Black Friday, but it's still a darn good price. There'll also be some blockbuster gaming titles available for cheap, if you'd like to expand your gaming library, but keep an eye out for console bundles.
Smartphones and tablets
While there's usually not a lot of variety when it comes to smartphone discounts, there are always some very intriguing offers to consider during EOFY if you're looking to upgrade your handset. Last year saw some great discounts on Samsung's flagships, as well as the Google Pixel 3, so if you're an Android user, you may be able to score a new phone without having to pay full retail price. 
It's also a great time to see if you need a tablet as well, as more often than not they too are tax deductible if you use them for work.
Home entertainment and personal audio
There were plenty of TVs, sound bars and speakers on sale during the last couple of EOFY sales, and we don't expect that trend to change any time soon. And with some excellent 4K UHD smart TVs already seeing price drops outside of big sales, we're looking forward to seeing how much more affordable they'll be during the 2020 tax-time sale.
It's not just home entertainment setups that you'll be able to save on but portable Bluetooth speakers and the best wireless headphones as well. The premium audio products retail for about AU$500 a pop, but there's a good chance you'll see them drop well below the AU$400 mark. While discounted prices may not match Black Friday offers, tax-time deals still see a decent chunk of change saved on premium products.
Cameras
The EOFY sales are also a great time for photographers – beginners, pros or hobbyists – to grab the latest gear. Last year saw plenty of cameras go on sale, particularly from Fujifilm and Nikon. In 2018, we saw action cameras also drop in price, so keep your eyes peeled for some excellent bargains on DSLRs, compacts and more. If you're happy with the camera body you already own but need some accessories, we're also expecting lenses, tripods, filters, bags and SD cards to see some decent price drops as well.
Smart home devices
These nifty voice-activated products have been flooding the market – from internet-connected lights to smart security systems, and the speakers and displays to control them all. Amazon discounted its Echo range of smart speakers last year and we're quite sure that will happen again, along with the other smart devices the e-commerce giant stocks, such as Philips Hue smart lights. You'll also find plenty of retailers offering discounts on Google's range of smart speakers as well.
Home appliances
If you're looking to renovate your home, the EOFY sales will help you save plenty on the new appliances you'll need. You can expect to see bargains on not just Dyson vacuum cleaners, but also fridges, dishwashers, washing machines and plenty more.