Can you believe it? CES 2018 is right around the corner. Las Vegas will once again play host to the biggest consumer technology expo on the planet, and exhibitors from around the world will descend upon the Las Vegas Convention Center and other locations on the Strip to show off their latest wares. 
CES, which stands for the Consumer Electronics Show, has admittedly lost a bit of its luster in recent years as hardware manufacturers have opted to hold individual press events scattered throughout the year to unveil new products, rather than elbow for exposure during a massive conference. 
But that doesn't mean CES 2018 won't be without must-see gadgets, futuristic cars and sneak peeks at innovations that could change the tech world as we know it. Au contraire – next year's show could bring as much excitement as ever.
The official CES 2018 dates are January 9 through January 12, though, as was the case last year, two days of media-only news conferences take place on January 7 and January 8. TechRadar will be at CES from beginning to end, delivering must-see news and hands-on reviews from the show floor. 
Read on for the latest news and rumors surrounding CES 2018, as well as our predictions for what some of the top manufacturers will bring to Las Vegas early in the New Year. 
Cut to the chase
What is it? The biggest consumer technology show on the planet
When is it? CES 2018 dates are January 9 through January 12, but there are media-only news conferences taking place on January 7 and January 8
What's on show? Everything from ultra high-res televisions to connected fridges to laptops to electric cars
Samsung at CES 2018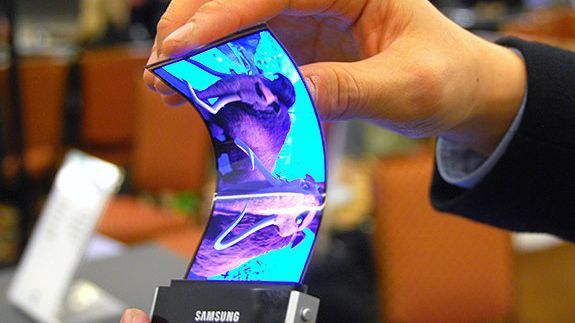 Samsung is always a big focus at CES, generally with good reason. The tech giant typically unveils a number of devices (not counting its updated line of smart washing machines and dishwashers), and sometimes shows off hardware that's a little bit out there. 
Two years ago, it was a bendable TV. Next year, it could be a bendable phone. 
Some whispers are circulating that the Galaxy X, Samsung's rumored foldable smartphone, could debut at CES 2018. 
As Forbes notes, the timing would be a bit odd since, unlike MWC, CES isn't a major phone show. However, it would also be a prime opportunity to show off a completely new device to an international audience. Samsung did unveil the Galaxy A3 at CES 2017, so it wouldn't be too much of a stretch to go for a repeat.
What's more, Samsung originally debuted its bendable display tech at CES 2013, so it'd be fitting to unveil the culmination of five years' of development in a consumer-ready phone at this coming CES. 
Samsung's mobile boss has said the company is targeting a bendable phone launch in 2018. Unveiling the Galaxy X in early January could be the first step towards a full-blown release later in the year. 
In addition to the potential Galaxy X launch, we expect Samsung to unveil new wearables, either on its own or in partnership with others, new Galaxy Tab tablets, new laptops, and, of course, new TVs. There's a good chance Samsung will update its QLED TV tech to the next generation (and maybe go for a new name, like QLED+).
Sony at CES 2018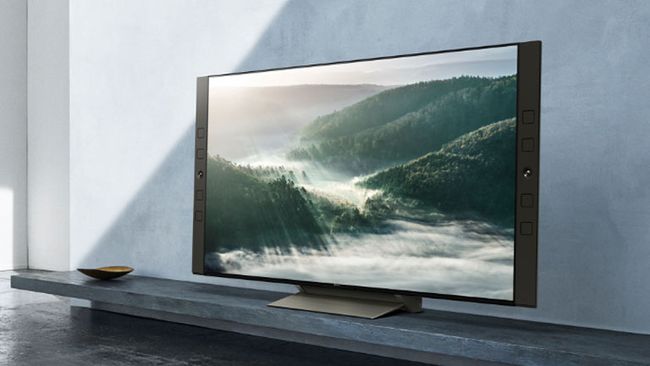 In recent years Sony has used CES to focus on its audio and office lines, unveiling devices like new headphones and cheaper 4K projectors along with its newest Bravia TVs. 
The Bravia range always impresses and Sony's other goods are top notch, and so far there's nothing to indicate Sony will deviate from this script very much. We expect the next line of Bravias to feature OLED screens, which the Japanese firm only this year started producing again. 
And, listen up, audiophiles: there's a good chance we'll see a new high-res turntable from Sony at CES 2018.
LG at CES 2018
Last year, LG unveiled what might possibly have been the thinnest OLED TV ever at CES. If you don't remember the OLED W7 Signature Series TV, take a minute to watch the video above.
At CES 2018, look for LG to go for broke once again with its TV tech. Though these screens are flat out expensive, you can't deny how visually stunning they are. To put a number on it, CES 2018 should play host to LG's next-gen 8-series OLED screens (B8, C8, G8 and W8).
LG also used CES 2017 to unveil some low- to mid-range phones, including the LG K10 2017 and LG Stylus 3, so we could be in for a few LG mobile surprises.
Rounding out LG's offerings are likely updates to its home appliances (no brainer), 4K Blu-ray player, gram laptops and even its smart helper robots.
Dell at CES 2018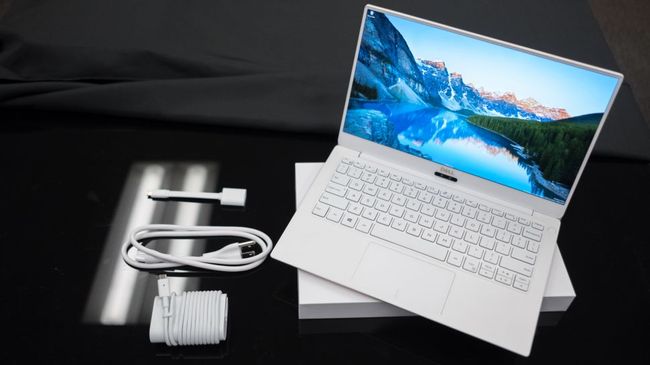 Dell gave TechRadar an early preview of its next XPS 13 laptop ahead of CES 2018, showing off the 13-inch Ultrabook's incredibly thin design and pleasing aesthetics.
The laptop now features three USB-C ports, a Micro SD card slot, an Infinity Edge display and two colors – Alpine White and Rose Gold. 
Since a new laptop is typically Dell's big reveal at the the show, the big news about the 2017 Dell XPS 13 we can expect at CES 2018 is its full spec sheet, release date and price.
Car makers at CES 2018
Observers are keenly aware that CES has transformed into something of a car show in recent years, and CES 2018 will only continue the trend. 
Fisker, for one, confirmed to The Street that it will reveal its newest electric car at next year's show. Called EMotion, the new car will cost $129,000 (about £98,000 / AU$165,000) and ships in 2019. Despite its high price, it's expected to at least put Tesla on notice, especially since the EMotion has a reported range of over 400 miles.
Though its fortunes have turned for the worse, Faraday Future could look to recapture some of its early buzz with a big announcement at CES 2018. Toyota also impressed with its Concept-i self-driving car at this year's show, and the likes of Ford and Hyundai are sure to show up.
But it won't necessarily be full-fledged cars we see unveiled. Rather, deeper integration with smart speakers, like the Google Home and Amazon Echo, as well as the digital assistants in our mobile phones, could be what car makers have planned.
And everyone else
Of course, this is just a small taste of the hundreds of companies that will be present at CES 2018. 
Other firms we expect to make a splash include Asus, Dolby, HP, HTC, Huawei, Intel, Lenovo, Nikon, Nvidia, Panasonic, Razer, and so much more. 
Who knows? We could see the next generation of HTC Vive, a gorgeous snapper from Nikon and new phones from Huawei. 
The possibilities are endless, and we'll keep this page updated as more news and rumors about CES 2018 roll in. 
Before CES, there's Black Friday and all those super savings!