13 Popular Photography Portfolio Sites Ranked from Best to Most Frustrating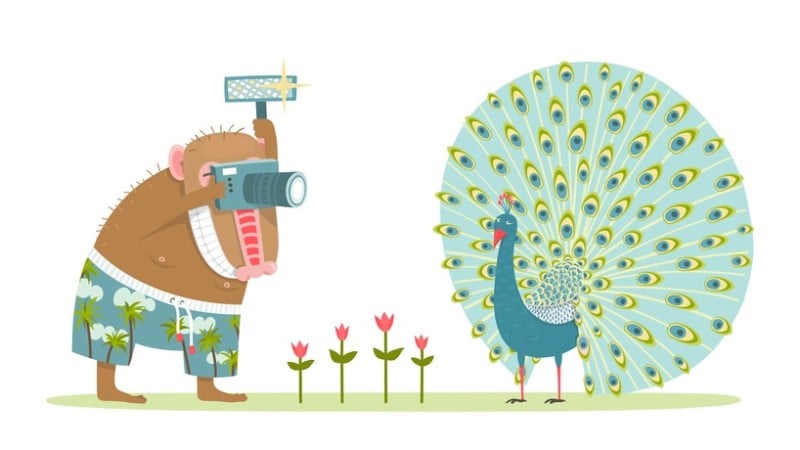 There are tons of portfolio builders out there for you to choose from, from popular options like Photoshelter and SmugMug to lesser-known options like Cargo Collective and Dunked. So how do you choose the best one?
Well, the folks over at Wise Buyer talked to over 800 real-life subscribers to 13 popular photography portfolio builders and let their satisfaction do the ranking. From the best, to the most frustrating, here's their list of the Top 13 portfolio builders based on how many of their interview subjects said they would recommend the product to a friend.
Format comes out on top with no consistent complaints from interviewed users and a staggering 95% recommendation rate. On the other end of the list is Viewbook and the popular Zenfolio, with 70% or fewer of the customers interviewed recommending the service for various reasons.
But Wise Buyer didn't stop at "would your recommend it?" They dove a bit deeper and asked people what they liked and didn't like about each of these options. Let's take them one by one:
Format
Liked: Easy to use, affordable, great templates that are highly customizable and look great on mobile devices.
Didn't Like: No consistent complaints.
22 Slides
Liked: Customer service is "second to none," the service is intuitive and easy to use, and it's affordable to boot.
Didn't Like: Not very video-friendly.
SmugMug
Liked: "Lightning fast" customer support, printing and e-commerce tools are top notch, and unlimited storage is a big.
Didn't Like: No blogging functionality, and the user interface is a bit complicated, especially if you're not savvy about these sorts of things.
AllYou
Liked: Ability to customize typography and spacing is a step above, and the service overall is simple and easy to customize.
Didn't Like: Because it's so simple, it's also very limited. Not a lot of design options.
Fotomerchant
Liked: The print ordering and fulfillment system is really simple, and gives you the option to do it yourself or they can take care of everything. Australian users love that it's local.
Didn't Like: Not easy to use/counterintuitive UI, and too few templates/easy customization options.
Photoshelter
Liked: Built in print sales and photo licensing platform is solid, as is the client proofing and image delivery system.
Didn't Like: A bit more expensive than some of the other options, and (interestingly enough) several users complained about the lack of GIF support.
Cargo Collective
Liked: Simple design without unnecessary bells and whistles, unique themes and customization options make it easy to avoids the "cookie cutter" look other theme-based sites might get you, and they boast a great community of artists.
Didn't Like: You need to learn a bit of HTML/CSS if you really want to take full advantage of the service.
Foliolink
Liked: Great customer support, including prompt phone support so you can talk to a real person.
Didn't Like: Not easy to use, "a bit dated and cumbersome."
Dunked
Liked: Simple and functional, the service is very easy to set up. Affordable.
Didn't Like: A bit too basic for some users. Unimpressive themes that require you to know how to code to really customize.
Adobe Portfolio
Liked: Free for Creative Cloud subscribers. Behance integration is great.
Didn't Like: Very limited customization options, and the 15MB photo upload limit annoys some users.
Krop
Liked: No consistent positive feedback.
Didn't Like: Poor video integration, limited number and quality of templates, a lack of customization options, and limited (if any) mobile optimization.
Zenfolio
Liked: No consistent positive feedback.
Didn't Like: Had some problems with downtime, a bit limited on the template front, and the service is "clunky" and somewhat difficult to use.
Viewbook
Liked: The companion iPad app for presenting your work is great.
Didn't Like: It's difficult to use, and customization options are very limited.
---
This is not by any means a comprehensive list—for example, it leaves out some website builders like SquareSpace that are pretty popular and are definitely targeting photographers in a lot of their advertising—but if you're trying to decide between some of the most popular dedicated portfolio builders it could definitely come in handy.
To read all of the top feedback, both pros and cons, for each of the services listed above, head over to Wise Buyer by clicking here.
Share This Post: