13 Photography Channels on YouTube You Should Follow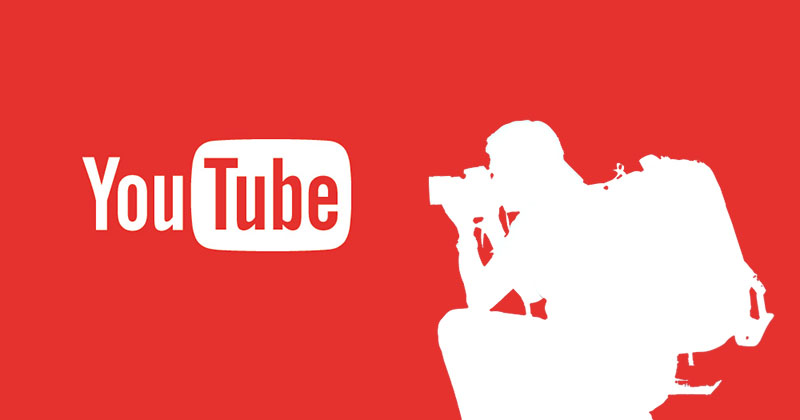 If you're looking for videos to watch to quench your thirst for photography, YouTube has a great selection. If you've never really poked around before, we've put together a list of 13 channels you should follow.

These are channels that regularly upload new videos with tips, tutorials, and inspiration for beginning and intermediate photographers.
#1: B&H Photo Video

In addition to operating the largest camera store in the US, B&H runs a YouTube channel that's filled with over 1,300 videos that have received over 50 million views. The videos range from short tips and tricks to hour-long lectures given by experts at the B&H Event Space.
The 3 most popular videos in this channel:
The 15 Features of Your DSLR That Every Photographer Should Know
1200mm Canon 5.6 L Super Telephoto Lens
In Camera Artistry: Using Any Light Source
#2: DigitalRev TV
DigitalRev is an online store and social network based in Hong Kong. Its DigitalRev TV YouTube channel is often referred as the "Top Gear of photography." The 600+ videos have gotten over 280 million views and attracted over 1.4 million subscribers, making it one of the most-watched photography programs on the Web.
The 3 most popular videos in this channel:
Nikon D3S vs. Canon EOS 1D Mark IV – Which one's better?
How to do Levitation Photography
5 Reasons Why You Need a 50mm lens
#3: COOPH

COOPH stands for the Cooperative of Photography, and it's an online magazine and store for photographers. Its relatively new YouTube channel attracted over 30 million views in about 10 videos thanks to most of them going viral online. The videos are mostly tips and ideas that most people can use to enjoy photography.
The 3 most popular videos in this channel:
7 Smartphone Photography Tips & Tricks
7 Simple Photography Hacks
9 Photo Composition Tips (feat. Steve McCurry)
#4: The Camera Store TV
The Canada-based camera store The Camera Store has a channel filled with hands-on videos and reviews of the latest cameras. The channel offers a look at what using each camera is like out in the real world.
The 3 most popular videos in this channel:
Battle At F-Stop Ridge
Fuji HS20 Vs. DSLR Shootout
Canon 5D MK III vs Nikon D800 with Nathan Elson
#5: Phlearn
Phlearn runs one of the most popular channels on YouTube for people who want to learn how to edit photos with Photoshop. Most of the videos teach a specific technique and are about 5 to 20 minutes in duration.
The 3 most popular videos in this channel:
How to Create Facial Hair in Photoshop
How to Remove Anything from a Photo in Photoshop
How to Remove Acne in Photoshop
#6: Thomas Heaton
Thomas Heaton is a landscape, travel, and outdoor photographer who regularly publishes popular vlogs from his travels on his channel. Journey alongside Heaton as he brings his camera into some of the most beautiful locations on Earth.
The 3 most popular videos in this channel:
Solo Wild Camping & Landscape Photography on Location – Lake District Cloud Inversion
Landscape Photography On Location: Iceland. Snaefellsnes, Mývatn, Jökulsárlón. Midnight Sun.
Landscape Photography on Location: Full shoot; Planning, Processing & Print. Sunrise, Derwent Water.
#7: The Art of Photography
Created by photographer Ted Forbes, The Art of Photography is a YouTube show that offers a "360 degree look into the world of making images." Forbes talks about everything from famous photographers and the history of photography to photography composition and techniques.
The 3 most popular videos in this channel:
Nikon D7100 Review
Sony A5100 :: The Best Deal In Photography?
Medium Format Photography
#8: Mike Browne
Photographer Mike Browne is an educator who posts videos with tips, techniques, and tutorials "to help you make better photos." New videos are published every Friday, and his goal is to communicate contents in a simple, clear, and concise way for people who are just starting out to easily digest.
The 3 most popular videos in this channel:
Photography Tutorial – How to photograph a fast car in motion
Photography Tip – Don't zoom – MOVE! Focal Length
Canon EOS 60D Review
#9: SLR Lounge

A few times every week, SLR Lounge publishes videos on photography tutorials, reviews, and interviews.
The 3 most popular videos in this channel:
Creating Professional Photography w/ $30 Reflectors
The Best Way to Learn Photography
The Ultimate Lomo Effect Photoshop Tutorial
#10: Backcountry Gallery
Steve Perry of Backcountry Gallery runs a channel that shares easy-to-digest tips and tricks for nature photographers. Simple lessons are presented in videos that are generally about 10 to 15 minutes long.
The 3 most popular videos in this channel:
How To Use AF-On And Back Button Autofocus
How To Photograph Star Trails – And Post Process
How To Use A Polarizing Filter
#11: AdoramaTV
The New York City-based camera store Adorama has a YouTube channel that's loaded with over 1,500 videos. Sifting through such a mountain of content can be hard, but things are organized into playlists so you can pick and choose — there are beginner, intermediate, and advanced tutorials.
The 3 most popular videos in this channel:
Balancing Flash with Low Ambient Light
Aries BlackBird X10 Drone: An Introduction
Digital Photography 1 on 1: Using Natural Light
#12: Matt Granger
Photographer Matt Granger has built up a channel of over 400,000 subscribers by posting over 1,500 videos with photography tips, tricks, and reviews across most major camera brands.
The 3 most popular videos in this channel:
LIVE Photoshoot – Single light portraits
Best Portrait lens? 85mm vs 70-200mm
Best 70-200mm f2.8 lens
#13: Tony Northrup
Husband and wife photography duo Tony and Chelsea Northrup run a popular YouTube channel with the goal of helping people master photography. It's one of YouTube's fastest growing photography channels, and new tips, tutorials, and reviews are published multiple times a week.
The 3 most popular videos in this channel:
Bird and Wildlife Photography Equipment
Aperture, Shutter Speed, ISO, & Light Explained
Tamron 150-600 f/5-f/6.3 Review
---
If you're a fan of any other channel, feel free to share your favorites with us in the comments below!
---
Update: As many readers have pointed out, there are quite a few notable channels that aren't on this short list of 13 that we picked. Here are other reader favorites that are definitely worth checking out (we'll add more to the list as we find them):
#14: Benjamin Von Wong
#15: FroKnowsPhoto
#16: Fstoppers
#17: The Slanted Lens
#18: Serge Ramelli
#19: PhotoRec Toby
#20: The Angry Photographer
#21: Karl Taylor
---
Image credits: Header illustration based on photo by Jhong Dizon
Share This Post: